Ten benefits of a disconnected VDI
A disconnected virtual desktop infrastructure does more than just make virtual desktops mobile. Check out these 10 benefits.
Many virtualization vendors are touting the advantages of a virtual desktop infrastructure (VDI) that supports disconnected users -- users not connected to the corporate network. But disconnected VDI does more than just make virtual desktops mobile. Here are 10 benefits.
10. Users can work from "virtually" anywhere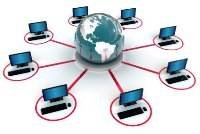 Mobile users can "check out" their virtual desktops and run them on notebook computers from the road, since offline virtual desktops do not require Internet or network access to function.
9. System migrations are simplified
Since virtual desktops are created and maintained in the data center, to upgrade a user's desktop, all you have to do is assign him a new virtual desktop.
8. Backup is centralized
Hosting virtual desktops in the data center allows them to be automatically backed up. When a user checks out a desktop and makes changes to it, those changes are rolled back into the data center when the desktop is checked in.
7. Business continuity is preserved
In a disconnected VDI, users can still access desktops if there is a problem with the data center, such as a natural disaster or another emergency. The virtual desktops simply need to be moved to other media and then checked out to users.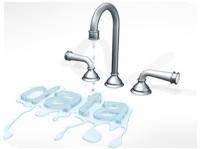 6. The likelihood of data leakage is lowered
Administrators can embed additional security, encrypt virtual hard drives and apply security policies to virtual desktops, which helps prevent data loss and data theft. Policies and security controls can be active for both checked-out and checked-in systems
5. Deployment costs are reduced
The cost of deploying new virtual desktops is lowered because of virtual machine cloning utilities and advanced deployment utilities. Both of these tools ease application installations.
4. Desktop management becomes easier
Administrators can centrally manage virtualized desktops in the data center, eliminating the need for additional desktop management tools. VDI supports cloning of virtual PCs, offline modifications and online monitoring. Admins can make changes to a virtual PC and have those changes automatically deployed upon checkout.
3. Hardware costs less
Since virtual machines can run on a variety of hardware, you may not need to upgrade your systems. In addition, each user may only need a single notebook computer. Users can check out their virtual desktops when on the road, and when they are in the office, they can run it in a hosted mode.
2. Desktop performance is improved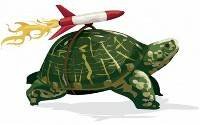 In high-latency, low-bandwidth environments, checked-out systems perform better than systems hosted in the data center. Remote offices can overcome many performance problems by primarily running in disconnected mode and then synchronizing desktops on a regular basis for backup.
1. VDI puts the "personal" back into personal computing
Disconnected VDI can be set up to store a user's local files and preferences. These settings can follow users from machine to machine, providing them with the level of desktop customization they are used to.
ABOUT THE AUTHOR:
Frank Ohlhorst is an IT journalist who has also served as a network administrator and applications programmer before forming his own computer consulting firm.
Dig Deeper on Virtual desktop infrastructure and architecture