Manage
Learn to apply best practices and optimize your operations.
Matching virtual desktop technologies to your users' needs
Discover emerging virtual desktop technologies for your desktop setup and how to transition users to a centralized desktop infrastructure with this tip.
With so many up-and-coming virtual desktop technologies available, now is the time to try them as you consider re-centralizing the bulk of your desktops during a desktop refresh cycle. Are you worried about how users will react to the possibility of losing their local computers, but know that you can't afford to continue managing desktops as you have in the past?
Your ultimate challenge is to provide the best possible work environment for your users, while also meeting corporate and regulatory requirements such as securing corporate physical and intellectual assets, lowering the cost of purchasing and deploying and updating desktop and mobile devices. Surveying users is a great way to determine if available virtual desktop technologies will meet their needs and enhance their work capabilities. This user survey template from the FOCUS website is a good way to gauge users' needs.
After surveying their users, most companies find that there are generally groups with similar work habits and requirements. Categorizing these groups, naming them and defining the best-fit environments will be your next task. Some common labels for the groups should include the following:
Power users: Employees who typically want their own desktop computing device (developers, executives, graphics users and corporate roamers).

Knowledge workers: Employees who create or harvest knowledge for the company. They have a typical set of applications that they use to perform their duties; they rarely require desktop mobility (HR, management, accounting and marketing personnel).

Task users: Employees who have one or two very specific tasks they need to accomplish for their job (call center personnel, telemarketers, reservation agents or nurses).

Mobile users: Employees who are disconnected from the corporate network more often than not, and rely heavily on laptops and PDAs, instead of a traditional desktop environment (sales, sales support and field customer support personnel).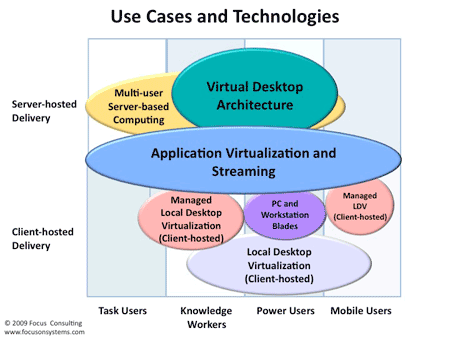 Figure 1 (Click on image for enlarged view.)
Once your users have been properly classified, you should match user categories with technologies. As shown in Figure 1, there are desktop virtualization technologies that can run on a server in the data center, and there are desktop virtualization technologies that can run local to the desktop. In general, the technologies that run local to the client have the best performance and most flexibility for the user; the technologies that are server-hosted have the best security and lowest total cost of ownership (TCO). Desktop virtualization technologies represented in Figure 1 are explained in the following table.
Desktop Virtualization Technology
Purpose
User Groups
Comments
Example Solutions
Multi-user server-based computing
Used to access corporate applications running on servers
Task users (primary), knowledge workers and power users
Provides the greatest ratio of users-to-system for the lowest total cost of ownership
Citrix XenApp, presentation server, Microsoft Terminal Services
Virtual desktop architectures
Support virtual machines (VMs) with desktop operating systems loaded, running on a server in the data center
Knowledge workers and power users
N/A
VMware View, formerly VDI, Citrix XenDesktop
Local desktop virtualization
Allows anyone who needs to change the operating environment often to run multiple operating environments on top of their local OS for development and testing code under different OSes
Developers, testers, trainers, etc.
Installed, managed and updated by a local power user on his/her own desktop
VMware Workstation, Player, Fusion, Microsoft Virtual PC and Parallels Desktop
PC and Workstation Blades
Maintain the PC and/or workstation blades in the data center for local management; use presentation virtualization for the user interaction at a distance
Power users who require their own systems for computational or graphical reasons
N/A
N/A
Application virtualization and streaming
Can be used with all mentioned desktop (and server) virtualization technologies, across all users.
All users and even offline users can utilize application virtualization and streaming if IT sets them up as an offline user.
This group is not in itself a desktop virtualization technology, as it can be used on servers, but it does make managing applications on desktops significantly more cost-effective.
N/A
Managed local desktop virtualization
Created, deployed and managed by a centralized IT organization but run locally on the client (desktop) system
N/A
N/A
N/A
Two Types:
Managed local desktop virtualization
Type 1
Allows IT to pre-package a virtual desktop environment that provides for very tight control, including encrypted data stores
N/A
Excellent for unmanaged clients like consultant's PCs or work-from-home PCs
VMware ACE or Microsoft Enterprise Desktop Virtualization -- MED-V, formerly Kidaro
Managed local desktop virtualization
Type 2
Enables offline desktops using a client hypervisor and the recently announced Citrix and Intel partnership to create a Xen-based hypervisor optimized for client systems. This is due out in 2009 and will focus on providing a high-performance local desktop experience with offline capabilities.
Corporate roamers and mobile users with centralized management of the desktop
N/A
VMware vClient Initiative
Keep in mind that not all desktops can be virtualized due to users' requirements, but most can. Once you have matched use cases with virtual desktop technologies, you'll want to deploy the easiest users first. Available and emerging desktop virtualization technologies will allow IT admins to manage your desktop transition while meeting your users' needs and keeping them happy.
ABOUT THE AUTHOR:

Anne Skamarock, Research Director
Anne Skamarock, Research Director at FOCUS has been in the computer industry for 30 years and has been a market analyst for the past eight years focusing on virtualization and the intersections between systems, storage and software. Anne leads the FOCUS research on virtualization technologies and solutions. She has been published several times, including regular columns and tips for TechTarget and numerous business and technical white papers. Anne's second book Blades and Virtualization: Transforming Enterprise Computing While Cutting Costs was recently released.