Share this item with your network: BACKGROUND IMAGE: iSTOCK/GETTY IMAGES
The problem with private cloud
iSTOCK/GETTY IMAGES
Evaluate
Weigh the pros and cons of technologies, products and projects you are considering.
VDI adoption is hitting its stride -- finally
VDI adoption never became as widespread as people first expected, but storage and graphics improvements could change all that this year.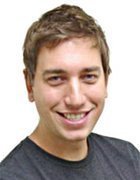 How many times have we heard that this is the year of VDI? Probably every year since 2006. I have not believed that VDI was ever ready for prime time. (I even co-wrote a book called The VDI Delusion, in which we essentially spent 240 pages explaining why VDI is not that great.)
But VDI adoption has changed this year with the advent of two new technologies.
The first is around storage. I always argued that virtual desktop infrastructure (VDI) had to be about persistent "1-to-1" disk images, but that doing so with traditional server storage was prohibitively expensive. This is why most VDI deployments have focused on non-persistent "shared" images, and why VDI adoption has remained marginal.
Now, vendors such as Atlantis Computing, GreenBytes, Tegile (and probably 20 others) offer block-level, single-instance primary storage. This means you can build a VDI environment for hundreds of users—with each user having a unique disk image—for a price that just last year would have only bought you a shared-image system.
The second major breakthrough of the past year has been in the area of graphics performance. Multiple vendors now have plug-in cards for the remote VDI host servers that can offload the processing, encoding and compression of the remote protocol display streams. Adding one of these cards to a server means that it's possible to dedicate all that processing power to the graphics experience without diminishing the user experience by taxing existing CPUs. These plug-in cards also allow for GPU virtualization, which means applications such as 3-D CAD, Photoshop and video editing are now possible via VDI.
These improvements in storage and graphics capabilities mean that VDI is now applicable in far more situations than it was before. This sentiment is corroborated by the number of large (more than 10,000-seat) deployments we've seen kick off over the past year. (In fact we've titled the second edition of our VDI Delusion book The New VDI Reality to better reflect our current sentiment around VDI.)
To be clear, I'm not suggesting that the future of the desktop is VDI, or that all the world's Windows desktops should move to VDI. Over the past few years, we might have seen VDI adoption only make sense for 5 to 10% of the enterprise desktops out there. Now that VDI can support 1-to-1 persistent disk images and graphically-intense applications, VDI becomes a valid option for 40 or 50% of enterprise desktops. Yay for 2013.
About the author:
Brian Madden is an opinionated, supertechnical, fiercely independent desktop virtualization and consumeriza­tion expert. Write to him at bmadden@techtarget.com.