Share this item with your network: BACKGROUND IMAGE: iSTOCK/GETTY IMAGES
Lift and shift vs. re-platforming cloud apps

alphaspirit - Fotolia
Evaluate
Weigh the pros and cons of technologies, products and projects you are considering.
To deal with end-user computing trends, try nothing
There are a lot of directions you could take your IT shop next, but it's hard to know which one will be the right fit. Windows 10? RDSH? XenApp 7? Instead of hopping on one of those EUC bandwagons, try doing nothing.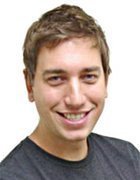 By
Conference Season 2015 was a busy one.
One of the things I like most about conferences is that I can talk to a lot of people in a short amount of time. It's an opportunity for some personal, albeit unscientific, market research through which I can get a sense of what's happening across a broad spectrum of end-user companies.
If I were to summarize my recent conference conversations, I'd say the theme is "confusion." This applies to the entire industry, according to my conversations with both large and small customers.
Most companies have spent the past several years getting off of Windows XP and onto Windows 7. They plan to skip Windows 8 and 8.1 (except for new devices with touch screens) and go right to Windows 10. The vast majority of their employees still use traditional Windows desktops and laptops. They have Citrix XenApp, which they use strategically for certain apps and desktops, and they have a sprinkling of VDI that they first tried a few years ago, but it never really took off.
On the mobile front, most companies don't have a formal, widely deployed enterprise mobility management (EMM) product -- they rely on Exchange ActiveSync along with platform-native apps to support their specific mobile needs. Many organizations also use some EMM or mobile device management for company-owned devices, but not much (if anything) for employee-owned ones.
What to do next
So that's the backdrop when IT pros ask about end-user computing trends: "What do we do now? Should we look at VMware for Remote Desktop Session Host and published apps? Should we move to XenApp 7? Do we need to prepare for Windows 10? Should we be thinking about desktop as a service? Should we get more aggressive with VDI? Should we bring more apps into XenApp?"
My answer, almost universally, is that in terms of end-user computing trends, companies can be well served by not doing anything at all.
I'm a big believer in the natural balance that forms based on how people actually use things versus planning for how people might use things. It's like the proverbial story of the university that waits a year before installing footpaths across the commons; they learn from the pathways students have worn down to dirt instead of trying to guess up front where the students will want to walk.
Put another way, the best tool for any given business is, by definition, the tool it's using now. If it didn't work for that company, they wouldn't be using it. (This is similar to the argument I've made several times in this column which is, "If VDI were so good, everyone would be doing it by now.")
So if 80% of your desktops are physical today, it's probably OK for them to continue to be physical. If you're only using VDI for a few desktops here and there, it's OK to continue to only use it for a few users here and there. If you don't use an EMM product, it's probably OK for you to continue to not use EMM.
I'm not suggesting that IT shouldn't change or evolve. But as you're thinking about what future technologies you might want to adopt, consider that you've made it this far without them, and you know your current approach works.
BRIAN MADDEN is an opinionated, supertechnical, fiercely independent desktop virtualization and consumerization expert. Write to him at bmadden@techtarget.com.
Dig Deeper on Virtual desktop infrastructure and architecture