Share this item with your network: BACKGROUND IMAGE: iSTOCK/GETTY IMAGES
Production workloads go boldly to the cloud

iSTOCK/GETTY IMAGES
Evaluate
Weigh the pros and cons of technologies, products and projects you are considering.
If VDI adoption stalls at 20 percent, you'll still need to deliver Windows applications
Experts agree VDI adoption may never make it above the 20 percent mark, but you'll still have to deliver Windows applications to the other 80 percent of desktops.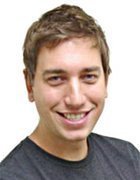 By
Most industry analysts agree that the current VDI adoption rate is somewhere in the 3% to 5% range. (This is based on a total corporate desktop user base of 500 to 600 million, with current VDI use by 20 to 25 million users.) Furthermore, many in the industry believe that the total VDI market will grow to 100 to 125 million users.
This is great for virtual desktop infrastructure (VDI) because its use will increase four to five times in the future. In another respect, this is bad because VDI adoption will be limited to 20% to 25% of the overall Windows desktop market.
Here's my question: If VDI adoption is only going to hit 20% or so, what do the other 80% of the world's corporate desktops look like?
The key thing to keep in mind about virtual desktop infrastructure (and related technologies like Microsoft Remote Desktop Session Host) is that it's for remotely delivering Windows applications and desktops from a data center. That desktop could be running in a data center on-premises, at a colocation facility or hosted by a cloud Desktop as a Service (DaaS) provider. In other words, VDI lets you "cloud-ify" existing Windows applications and desktops, since you can deliver them to any device with any form factor.
A lot of people claim that "Windows is dead" or "the desktop is dead." While it's true many tasks that once required Windows desktops can now be done via Software as a Service apps, Web apps, from Macs and from iPads, the reality is that companies rely on countless Windows applications that aren't going away anytime soon.
Challenges of VDI
VDI technologies are great for delivering those Windows applications to any device, from any location, at any time. But VDI has downsides, too. For one, it's expensive. Building and delivering a VDI desktop is much more involved than just buying your users $500 laptops every four years. VDI is also restricted by the fact that users need to have a fairly low-latency connection, which means it's limited in 3G and 4G environments and is completely unavailable when the users are offline. Finally, VDI is complicated to set up. If customers outsource that complexity by paying for VDI as a service from a DaaS provider, then they lock themselves into monthly fees.
The other challenge is that because VDI technology delivers Windows desktop applications to whatever device the user has, its practicality is limited when users want to work on tablets and phones. This is not a fault of VDI; it's because the applications that VDI delivers were designed to be used on devices with keyboards, mice and large screens -- three things that tablets and phones don't have.
VDI adoption will continue and it will be useful for those scenarios where you accept higher costs in exchange for the benefit of delivering Windows desktop applications to users who want access from non-Windows and mobile devices with good connections. But for all the "other" use cases, such as when users have Windows-based desktops and laptops, there are less expensive alternatives to VDI. That will make up that "other" 80% of the market, even five years from now.
For example, application virtualization technologies such as Microsoft App-V and VMware ThinApp deliver remotely managed Windows application packages to Windows clients in a way that doesn't require extensive server architecture, and it works offline. Client-based virtual machines and desktop layering capabilities, delivered with products like VMware Horizon Mirage, Citrix XenClient and Moka5 LivePC, let users run Windows applications locally on unmanaged devices.
Both of these approaches are more economical than VDI when it comes to getting managed Windows applications to laptops and desktops. Combined with traditional application installations, they will make up the bulk of Windows application delivery for years to come.
Dig Deeper on Virtual desktop infrastructure and architecture