Share this item with your network:
Big data workloads live on-premises

nobeastsofierce - Fotolia
Desktop virtualization vendors don't need to manage your infrastructure
Desktop virtualization vendors don't need to be able to manage images or provisioning anymore because shops can take care of that on their own. Vendors just need to focus on managing users and apps.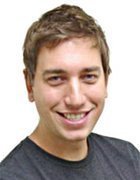 By
Last month I was talking to Ericom about the release of its upcoming product -- Ericom Connect, a connection broker/app publishing platform for Remote Desktop Session Host, VDI and physical desktops. I asked if it could hook into the underlying platform to automatically spin up VDI desktop instances as needed.
They answered no, but I got the sense that they wanted to say that they would look into this for future releases.
"Stop!" I interrupted. "Before you answer, let me tell you that this is OK. You don't need manage the platform, you just need to focus on managing users and apps."
If you look at what Citrix has historically offered (way back to WinFrame/MetaFrame and through today with XenApp and XenDesktop), many of its features have managed the "infrastructure" of the environment, including:
images
assembling disk images from multiple sources
provisioning desktops and servers
powering on/off and suspending/resuming virtual machines (VMs)
streaming disk images to VMs
VMware Horizon 6 and Dell vWorkspace also have similar features for managing the underlying images and virtualization platform.
Back when everything was physical, these were all critical features. We wanted our desktop and application provider to also give us tools to manage our disk images and physical infrastructure. But today we live in a very different world.
Every virtualization platform (Hyper-V, vSphere, etc.) already has its own way of doing all this. The same is true for the cloud providers (Azure, Amazon Web Services, vCloud, etc.), because they too have lots of different ways to manage and create images and VMs. And, actually, the storage vendors also each have their own ways to handle this.
Modern desktop virtualization products don't need to know all the details, application programming interfaces (APIs) and inner-workings of the infrastructure. So instead of the desktop virtualization product "managing" the infrastructure, the infrastructure "manages" the desktop virtualization product.
This can be as simple as a software agent that runs in a VM that calls a virtual desktop management service to say, "I'm here" when a VM is ready for users. That agent and the desktop virtualization manager don't care about the details of how that VM came to be.
Leave my infrastructure alone
Imagine you're a customer who wants to use Citrix XenDesktop on vSphere that's running on Nutanix hardware. Which company's image management do you use? Do you expect XenDesktop to integrate with vSphere? Or vSphere to integrate with Nutanix? Or Citrix to integrate with Nutanix? What if you switch your hardware platform, or want to deploy some desktops on Azure? Do you need those new products to integrate with XenDesktop?
Because of this, we're going to see a shift in feature sets from our desktop virtualization vendors. Soon we're not going to want our desktop virtualization vendor to manage our infrastructure. Instead we'll just say, "Look, I've got other ways to make sure my disk images are what I need them to be and all ready to go. I just want you [desktop virtualization vendor] to manage my users and applications, and I'll take care of the rest."
This means that customers can make their desktop virtualization decisions separate from their infrastructure decisions. Customers can commit to a desktop virtualization platform and know that they can run that environment on any virtualization platform or cloud infrastructure without worrying about whether the desktop virtualization product integrates; they won't need it to integrate. Customers can get the best-of-breed infrastructure and image management, regardless of what desktop virtualization platform they choose.
This trend is great news for the desktop virtualization vendors too, because they don't have to spend time trying to write their own image management or infrastructure automation, which, let's face it, won't be as good as what a vendor who's dedicated to that market can do.
Ericom Connect is the first of this "new way" of thinking, and I applaud them for that. Hopefully Citrix and VMware will follow suit by "doing less" too.
BRIAN MADDEN is an opinionated, supertechnical, fiercely independent desktop virtualization and consumerization expert. Write to him at [email protected].
Dig Deeper on Virtual desktop infrastructure and architecture