Share this item with your network:
The 2015 Impact Awards recognize the best IT products

ra2 studio - Fotolia
Big-name DaaS providers will help increase adoption in 2015
Many DaaS providers have name recognition on their side -- VMware, Amazon and Microsoft, for example. That clout has helped the DaaS market expand in 2014, and it will increase DaaS adoption in 2015.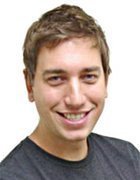 By
As you may recall, I declared that 2014 would be the Year of DaaS in my February 2014 column. I believed it would be the year that all the major cloud providers would launch their DaaS offerings--I didn't foresee a mass customer migration.
Now that we're into 2015, I'm happy to report that this prediction has indeed come to fruition! In other words, the early 2014 vision that "DaaS is going to be cool" has successfully turned into "DaaS is now cool!"
For example, VMware bought desktop as a service (DaaS) platform provider Desktone in 2013, and in March 2014 the company launched its VMware Horizon DaaS offering, which lets customers run VDI desktops from VMware-owned data centers.
In May 2014, Amazon moved WorkSpaces into production, offering DaaS-based Windows desktops that run directly from the Amazon Web Services cloud.
In December, Microsoft launched Azure RemoteApp, which lets users access Windows applications running on Azure for as little as $10 per user, per month.
We also saw Citrix solidifying its position as a back-end infrastructure provider for other DaaS providers, powering hundreds of DaaS offerings, including major ones from IBM and Verizon.
Dell, Cisco, and even Google have also joined the fray, all offering various products that deliver Windows desktops and applications directly to end users from their respective cloud data centers.
So what's the point of all this?
What's next for DaaS
One of the biggest reservations customers traditionally had with DaaS is finding a trustworthy provider (read more in Desktops as a Service, my recent book with Gabe Knuth). After all, if a customer decides to move their users' desktops to the cloud, what happens if that cloud provider has a breach? What happens if the provider has an outage? Or, perhaps worst, what happens if that provider goes out of business?
Sure, these are all same concerns that customers have with cloud providers in general, but there's a perception that it's even more relevant with regard to DaaS. After all, it's one thing if your sales, management or billing application goes down, but what happens if all of your users lose full access to every application they use? Yikes!
We predicted that many of these reservations would melt away in 2014 as larger and more established cloud providers entered the DaaS market, and we're absolutely seeing that now. After all, it can be hard for a customer to trust "Joe's Discount Desktop Warehouse," but when an Amazon or Microsoft or VMware enters the market -- a provider that customers already use for critical cloud-hosted services -- it becomes easier to move desktops to their cloud too.
Looking ahead to 2015, I believe we're going to start to see a larger migration to these DaaS platforms across the board. To be clear, VDI isn't right for every user at every company, so by extension, I don't believe that DaaS will be right for every user at every company. But just as it's anachronistic for customers to run their own email servers in 2015, VMware, Citrix, Amazon, Microsoft and others are doing all they can to see that fewer and fewer customers run their own VDI environments.
Dig Deeper on Cloud-hosted virtual desktop and application strategy