Cloud-hosted apps catching on to meet user demand
With the ever-increasing popularity of cloud computing, organizations are also considering streaming their applications. Several cloud-hosted app services can help.
With a variety of available services, now's a good time for IT administrators to consider whether cloud-hosted apps are a good option.
Offerings such as Citrix XenApp Essentials and Amazon Web Services (AWS) AppStream allow IT to stream desktop applications from the cloud to users' endpoints. Workflow and automation provider IndependenceIT also has a new offering, AppServices, based on Google Cloud Platform. Organizations adopt these types of services to get benefits around centralized management, scalability and more.
More organizations are considering cloud-hosted apps, because IT needs to become a service provider to meet the growing application demands of both external customers and internal users, said Agatha Poon, research director at 451 Research.
"You get requirements from different teams, and all want to have quicker ways to get applications, quicker ways to deploy services," Poon said. "So, then, you need some sort of mechanism ... to support that."
What application hosting services offer
Application streaming services are an alternative to on-premises application virtualization, in which organizations host applications in their own data centers.
XenApp Essentials and AppStream place an application in the cloud and let the IT admins assign a group of users to it. But just delivering applications through the cloud is not enough, and the app hosting service should also provide a way to manage the lifecycle of the app publishing. Thus, IT is left with connecting data assets to the app and has to set controls for where users are allowed to move the data.
Some app streaming services require organizations to use another set of tools for those management tasks. For example, in the case of AWS, IT must manually configure storage using the Amazon Simple Storage Service and connect it back to AppStream if they want additional storage.
Swizznet, a hosting provider for accounting applications, adopted Independence IT's AppServices in September 2016 to deliver apps internally and to customers. The company moved away from XenApp Essentials because IndependenceIT provided more native management capabilities, said Mike Callan, CEO of Swizznet, based in Seattle.
We wanted the ability to automatically scale and spin additional servers.

Mike CallanCEO, Swizznet
"We wanted the ability to automatically scale and spin additional servers, where we could essentially have that capability automated instead of paying engineers to do that," Callan said.
Citrix's business problems over the past few years were also a factor in making the switch, Callan said.
"Citrix is, unfortunately, just a company more or less in disarray, so they haven't been able to keep up with the value proposition that they once had," he added.
Application streaming services can also help organizations deliver apps that they don't have the resources to host on-premises. Cornell University has used Amazon AppStream 2.0 since early 2017 and took advantage of the new GPU-powered features that aim to reduce the cost of delivering graphics-intensive apps.
These features have opened up more kinds of software that Cornell can deliver to students, said Marty Sullivan, a DevOps cloud engineer at the university in Ithaca, N.Y. Software such as ANSYS, Dassault Systemes Solidworks, and Autodesk AutoCAD and Inventor help students and faculty run simulations and design mechanical parts, but they only perform well when a GPU is available.
"[Departments] will be able to deliver these specialized pieces of software without having to redevelop them for another platform," Sullivan said.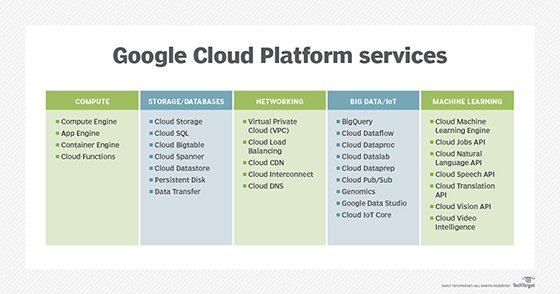 Cloud market pushes app hosting forward
When it comes to cloud infrastructure services, Google ranked third behind AWS and Microsoft in Gartner's 2017 Magic Quadrant. But Google Cloud Platform made the deployment of AppServices easy, Callan said. He was able to go through the auto-deployment quick-start guide and set it up himself in just a couple days.
The increasing reliance on cloud services and the rise of workers using multiple devices to get their jobs done are driving the app streaming trend. Providing company-approved cloud-hosted apps for such employees makes deployment and management easier. IT admins don't have to physically load any apps on the machines, nor do the employees with the machines need to be present for IT to keep tabs on the usage and security of those apps.
Dig Deeper on Application virtualization and streaming