Share this item with your network: BACKGROUND IMAGE: iSTOCK/GETTY IMAGES
Production workloads go boldly to the cloud

iSTOCK/GETTY IMAGES
News
Stay informed about the latest enterprise technology news and product updates.
How cloud desktops stem VDI costs
Cloud desktops can help shrink the very high price tag that comes with VDI because companies don't need to pay for storage and infrastructure costs.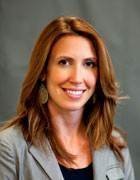 By
Though Amazon's cost savings claims appear inflated, DaaS can eliminate much of the infrastructure cost associated with building VDI -- especially storage costs.
"Some companies say 'The heck with VDI' and move to DaaS because their storage costs are six times what cloud providers pay," said Mike Chase, chief technology officer of dinCloud Inc., a Desktop as a Service (DaaS) provider.
Part of the reason virtual desktop infrastructure (VDI) is so expensive is that administrators try to use the same infrastructure for virtualizing servers as they do desktops, Chase said.
"Building [VDI] with a SAN, with low-end servers from Dell and [Hewlett-Packard], using iSCSI and Fibre channel, turned out to be horrible for VDI," Chase said. That's because virtual desktops -- especially persistent desktops -- generate a lot of IOPS. This leads to storage use issues, and companies have little choice but to throw more storage gear at the problem.
DaaS providers build for virtual desktops from the start and have access to infrastructure components that the typical business does not, which allows them to virtualize desktops at a much lower cost, Chase said. For example, dinCloud uses InfiniBand and object storage tuned for virtual desktops.
"We use things that enterprises don't have or want to buy, or want to tune for virtual desktops," Chase said. "The infrastructure is completely different."
Number crunching aside, IT shops move to cloud desktops simply because they want to offload the brunt of their desktop management duties.
Melissa Andrews, IT director at Maloney Properties, Inc., a property management firm in Wellesley, Mass., considered on-premises VDI to ease desktop management but ultimately chose DaaS to eliminate the VDI start-up headaches and costs.
Maloney has 60 branches throughout New England, with about 400 employees who all use a virtual private network (VPN) back to the central office.
"Using virtual desktops would allow for a [bring your own device] model and in the long run would help with maintaining patching. Doing [patches] for 400 remote endpoints is difficult," Andrews said. "It will also add more security -- we have data we don't want to reside on desktops."
She budgeted the daunting $100,000 in added infrastructure VDI costs -- plus the cost of one VDI staffer – but, in the meantime, she found Desktone's DaaS (now owned by VMware Inc.).
"Ease of management is the reason we wanted virtual desktops and to not have to dump all this money into startup [VDI] costs [made us choose DaaS]," Andrews said.
After a thorough security audit of Desktone's platform, hosted by Quest Software (now owned by Dell Inc.), Andrews gave the green light to deploy DaaS about six months ago. Dell Quest took care of nearly all the work to get Maloney up and running.
Andrews just had to set up a VPN tunnel to Active Directory. The firm uses dynamic desktops and profile redirection so that users can have personalized desktops, she said.
"I was happy to see that we can do dynamic desktops where everything erases but also have personalized desktops," Andrews said. "I was worried that I couldn't have my cake and eat it too, but we got everything that we wanted."
So far, Maloney has deployed only 20 desktops, but Andrews plans to roll them out to employees who work from home and to some light desktop users who will get Dell Wyse zero clients, which cost far less than new PCs.
The Desktone cloud desktops from provider Dell Quest cost about $65 per user per month-- $40 per cloud desktop, plus about $25 per user for data backup, domain controller hosting and other services, Andrews said. She added that those costs will go down as they scale up the environment.
If Maloney's IT staff rolls DaaS out to 100 users and the cost per user drops to, say, $50 per user per month, that adds up to $60,000 per year. It wouldn't be long before the $100,000 in start-up VDI costs they tried to avoid is reached.
However, Maloney's business model is such that it is able to distribute the monthly cloud costs to clients, whereas a lump sum for VDI and an additional IT staff member would have been a burden all its own, Andrews explained.
DaaS performance has been on par with that of local PCs, but there aren't many virtual desktops running so far, Andrews said. If a WAN upgrade becomes necessary, that cost will be offset by moving other services like the ERP system to the cloud, she said.
The plot thickens
The cost of DaaS is expected to fall -- and its value to rise -- as more providers enter the scene and attempt to compete on prices and features.
The latest player to fashion itself as a cloud desktop provider is VMware, which rebranded Desktone as Horizon DaaS and launched it on its public vCloud Hybrid Service (vCHS) in March. It starts at a list price of $35 per user per month and includes one virtual CPU, 2 GB vRAM, 30 GB hard disk, and a full Windows 7 or Windows 8 client OS, rather than Windows Server 2008 reskinned to look like Windows client -- though that option is available, too.
Shops that use Windows client OSes must own their own licenses, so that cost has to be added in. Windows Server 2008-based desktops cost $35 per user per month, but that includes the license cost.
Still, the DaaS price per user amounts to less than on-premises Horizon View deployments, according to VMware's DaaS product manager, David Grant.
"When you take the cloud economics of vCHS and the ability to scale and drive costs down, customers can get a [cloud desktop] for $360 per year," Grant said. "A View license might be $225 per year, plus infrastructure and labor costs. DaaS comes out to be cheaper."
But there will certainly continue to be a place for on-premises virtual desktops, and some DaaS providers, including VMware and Citrix, offer hybrid deployments for IT shops that want cloud desktops for some users and VDI for users they don't want to deport to the cloud.
"There is concern about security and performance in the cloud, and that is typical as it matures," said Brett Waldman, an analyst for cloud and virtualization system software at IDC. "But now that a well-known company like VMware offers it, more companies may find some comfort in the cloud."
Dig Deeper on Virtual desktop infrastructure and architecture