Share this item with your network: BACKGROUND IMAGE: iSTOCK/GETTY IMAGES
Production workloads go boldly to the cloud

iSTOCK/GETTY IMAGES
News
Stay informed about the latest enterprise technology news and product updates.
DaaS vs. VDI: Why the comparisons might not be fair
Desktop as a Service providers say their offerings are a cheap and easy way to implement virtual desktops, but if you put DaaS vs. VDI head to head, who really comes out on top?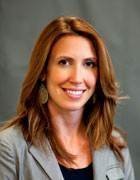 By
DaaS has a great image. It delivers all of the benefits of virtual desktop infrastructure but is far simpler to do and requires no upfront investment.
In a Desktop as a Service (DaaS) environment, a public cloud provider gives subscribers a Windows desktop instance that they can access from anywhere with an Internet connection for a flat monthly per-user fee. By going down the DaaS road, users get the benefit of centrally managed desktops, without having to invest in and set up necessary servers or storage infrastructure.
The one refrain heard throughout the IT community about DaaS is "What's the catch?" That question grew louder late last year when Amazon Web Services (AWS) released WorkSpaces, its DaaS offering, along with claims of massive cost savings compared with virtual desktop infrastructure (VDI).
Some digging into the details in Amazon's total cost of ownership model reveals that IT pros are right to be suspicious not only of the cost savings, but also of whether comparisons of DaaS vs. VDI are fair at all.
DaaS vs. VDI: The numbers game
By Amazon Web Services math, on-premises VDI for 1,000 users costs $106,356 compared with just $43,333 for Amazon WorkSpaces -- a 59.26% savings. When some in the IT community read these numbers on the AWS blog, they smelled something rotten in Denmark.
DaaS vs. VDI
Part 1: DaaS vs. VDI: Why the comparisons might not be fair
Amazon's DaaS supports office workers who edit documents, use spreadsheets, browse the Web and perform other productivity tasks. These users need a persistent virtual desktop -- a personalized desktop image with all of their data and settings saved-- to get a PC-like experience. They also need dedicated storage.
To meet these requirements, Amazon WorkSpaces gives each user a virtual machine (VM) with one virtual CPU (vCPU), 3.75 GB of memory, 50 GB of user data and 50 GB of storage for $35 per user, per month. There's also a Performance Suite with two vCPUs, 7.5 GB of memory and 100 GB of user storage for $60 per user, per month. (These prices are competitive with those of other DaaS providers.)
In its comparison of DaaS vs. VDI, AWS includes a number of factors: the cost of server hardware, storage hardware (network-attached storage for persistent desktops), network hardware, hardware maintenance, power and cooling, administration, data center space, and VDI software.
There are a few major flaws in the DaaS vs. VDI comparison, however. AWS compares WorkSpaces pricing to the cost of the premium Citrix VDI software plan -- Citrix XenDesktop Platinum Edition with Subscription Advantage (and upgrade rights) at $35,380 per year-- along with Web application delivery controller Citrix NetScaler 1 Gbps Enterprise Edition for $22,500 per year.
"It's not an apples-to-apples comparison of XenDesktop Platinum, which has many features, to a solution that doesn't have all of those features," said Gunnar Berger, an analyst at Gartner Inc.
For one thing, Amazon WorkSpaces is not true VDI.
"These are not Windows 7 instances hosted as true VDI would be," pointed out one commenter on the AWS blog.
Amazon WorkSpaces provides the "Windows 7 experience" via Windows Server 2008 R2, rather than delivering the actual Windows client operating system that XenDesktop provides. To be fair, many DaaS providers use this approach as a way around Microsoft's Service Provider Licensing Agreement (SPLA), which requires the hosting hardware to be dedicated to each individual customer because multi-tenancy is not permitted. The SPLA also requires customers to own the client OS license.
In addition, Amazon WorkSpaces desktops are delivered via PC over IP -- a protocol that many industry experts consider inferior to Citrix HDX.
Amazon's DaaS vs. VDI cost comparison model also includes three full-time IT engineers with salaries at $150,000 per year -- two of which it assumes would be eliminated when companies move to WorkSpaces. These desktop engineer salaries are much higher than average. According to Salary.com, a Level II hardware engineer earns $71,644, and a systems administrator at Level II earns $73,351, on average.
It's also unlikely companies have three full-time engineers dedicated to VDI.
"Even on large deployments, I don't see two people that are 100% dedicated to VDI; they have other duties," Berger said. "For these projects, you tend to bring in hypervisor, storage, networking, desktop specialists, but that's not to say any of these individuals have full-time jobs just staring at the VDI environment all day."
While management costs do decrease with DaaS, IT shops can't hand off all management tasks to the cloud provider.
"You still have to manage the VMs and applications," Berger said. "How is Patch Tuesday going to affect your specific companywide application? This is not something you want to leave in the hands of a service provider, so the Windows management remains unchanged, or potentially it could be negatively affected if the DaaS provider doesn't have a management suite that simplifies OS and application management."
Cloud-hosted desktops can eliminate some infrastructure costs related to virtual desktop delivery, but they could increase other costs, such as WAN links if the desktops are outside the corporate firewall, Berger added.
Amazon has defended its DaaS vs. VDI cost comparison, saying the points it made in its TCO calculation are based on feedback from customers and other research it conducted.
Customers can integrate Amazon WorkSpaces into their existing on-premises environment for access to corporate resources, such as email or internal applications. However, there is no requirement for them to acquire additional data center infrastructure to support virtual desktops as would be needed with an on-premises VDI environment, an AWS spokesperson said.
Amazon WorkSpaces is still in limited preview, and there is no service-level agreement available yet to determine the level of performance it will deliver.
Dig Deeper on Virtual desktop infrastructure and architecture