Evaluate
Weigh the pros and cons of technologies, products and projects you are considering.
Sychron OnDemand Desktop
This virtual desktop management tool automates provisioning and monitoring of server-based, user-specific virtual desktops to support multiple platforms.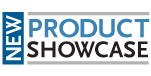 Sychron OnDemand Desktop is a virtual desktop management platform that automates provisioning and management of server-based, user-specific virtual desktops. Sychron OnDemand Desktop supports heterogeneous networks and multiple platforms including Microsoft and WMware. The server-based system allows users to access a virtual desktop from anywhere.

OnDemand Desktop, an approach to thin client computing, enables IT groups to support their users on familiar desktop operating systems and eliminates sensitive data residing on highly-exposed remote PC hard drives.

Additional OnDemand Desktop capabilities include the following:
Support for multiple hypervisors including ESX, Hyper-V and Citrix XenServer.

Administrators can link a user or a group of users to workspaces they're authorized to access using Habitat technology

Command Center and Cluster Administration tool provides a single administration point for specifying the server platform and the habitats that deploy them.

Single sign-on with an option to use existing VPN connections for secure remote access or a proxy login server for secure connectivity with portal access
System requirements: Intel or AMD processor(s), enough RAM to support all VM-based desktops and DAS, NAS and/or SAN disk storage.
Pricing: Approximately $100 per seat per user. Prices vary based on feature set licensed.