Share this item with your network:
The key to end-user computing

Andrea Danti - Fotolia
IGEL thin clients help credit union handle VDI peripherals
Thin clients aren't always designed to work well with peripheral devices, but one company found a product that could meet its needs, particularly when it came to USB ports.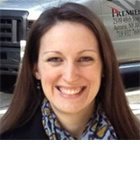 By
The IT pro: Darin Reed is an IT system administrator at Randolph-Brooks Federal Credit Union, based in Live Oak, Texas.
The problem: The credit union implemented new financial software that required call center employees and bank branch tellers to plug a lot of different peripherals -- including thermal receipt printers, point-of-sale devices, mice and keyboards -- into their endpoint devices. As a result, the IT department needed a way to centrally deploy and manage users' applications, plus endpoints with plenty of USB ports.
The strategy: Randolph-Brooks adopted IGEL UD5 thin clients, on which tellers could access the financial software, Microsoft Office and other essential applications via Citrix XenDesktop. IGEL's Universal Management Suite (UMS) was a big selling point: "When you think of thin clients, traditionally they can be difficult to change," Reed said. "But with IGEL you can configure the policies and function of the device." The high processing power of the IGEL thin clients was also a plus for improving the overall end-user experience.
The result: Adopting IGEL thin clients reduced the amount of PC hardware, which tends to experience more failures. And XenDesktop will make the company's planned Windows 10 migration easier because IT won't have to physically install the new OS on as many endpoints, Reed said. UMS also lets administrators set different permissions for IT staff, so Reed can let help desk workers add or remove terminals without giving them full access to thin client configurations.
Dig Deeper on Virtual desktop tools and technology