Share this item with your network: BACKGROUND IMAGE: iSTOCK/GETTY IMAGES
The incredible shrinking desktop: Have Apple and consumerization finally broken the back of Wintel?

iSTOCK/GETTY IMAGES
Hybrid storage answers VDI shops' prayers
An array of new systems for VDI storage, including solid-state disk and hybrid options, helps organizations lower their storage requirements for virtual desktops.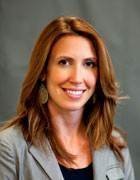 By
Hybrid storage has come to the rescue of VDI environments struggling with high storage requirements.
You can bet that where there is a problem, a vendor with a "solution" is not far behind. Storage vendors have come up with new solid-state storage arrays that have so much capacity and are so fast that "many of the storage-centric performance problems people have will go away -- and so will the need for traditional storage," said Mason Uyeda, a spokesman for VMware Inc.'s end-user computing group.
VMware said it will publish a View 5.2 reference architecture for solid-state disk in early 2013 that should help View customers get below the threshold of $200 per virtual desktop -- around the cost of a PC.
Today, the cost per virtual desktop hovers around $250, VMware said, though one independent analyst said that is a very low figure that excludes large parts of the cost equation -- including VDI software and Windows virtual desktop licensing costs.
One VDI storage vendor, Atlantis Computing, claims that the cost of storage for persistent virtual desktops drives up the combined capital expenditure and operating expenditure cost of the infrastructure (including server, storage and network) to $1,000 to $2,000 per desktop. Atlantis claims that its new in-memory VDI storage system, called ILIO Persistent VDI 4.0, lowers the infrastructure cost for persistent virtual desktops to $300 per user by using RAM as primary storage.
Meanwhile, an all-flash storage system from vendors such as Pure Storage can bring the infrastructure cost to just under $100 per desktop, according to the company's website.
While the cost per virtual desktop varies, a large part of the price comes down to storage. The average VDI customer spends 40% to 60% of its desktop virtualization budget on storage, according to Gartner Inc.
Hybrid storage options
In an effort to reduce that percentage, Billion Automobile moved from a big-box SAN to Tegile Systems' Zebi Storage Array -- a hybrid storage system that includes solid-state disk and flash memory -- to support its View 5 environment.
Tegile's storage costs around $30 per virtual desktop, even for persistent desktops that require more storage than nonpersistent desktops, according to Rob Commins, a Tegile Systems spokesman. The average Tegile customer spends about 10% of its VDI budget on storage, he said.
With Tegile's deduplication and replication capabilities, Billion Automobile has "stretched the impending doom" of running out of storage space, Likely said. When Tegile adds more virtual desktops this year, Likely will be able to add more storage while staying within the company's IT budget, he said.
There are a number of other startup companies that design storage specifically for virtual desktops.
Tintri Inc.'s VMstore appliance, for instance, is a redundant system with flash and spinning storage for IT shops that want to do VDI storage management through the virtualization layer. Nutanix Inc.'s Complete Cluster removes the need for network storage. Nimble Storage also offers a hybrid storage system with solid-state and spinning-disk storage array.
Then there is the appliance approach from companies such as Pivot3 Inc. Its vSTAC delivers shared storage and virtual servers as an appliance. California State Teachers Retirement System (CALSTRS) moved to vSTAC from a SAN. The appliance is easier to use than SAN, and it is simple to add and move storage, said Ryan Goessling, infrastructure architect for the CALSTRS.
"So far, it has also proven to be cheaper than using a SAN ... and [our virtual desktop] performance is about on par with laptops," he said.
The big SAN storage vendors aren't being left in the dust. For example, EMC sells a hybrid storage option from its acquisition of XtremIO in May 2012. Dell also added hybrid solid-state arrays for VDI to its EqualLogic iSCSI SAN PS6500 Series last year.
That's not to say that traditional SAN storage can't be architected to support a virtual desktop environment. It can, said Keith Norbie, a vice president at Nexus Information Systems, a Stratos Co.-owned IT provider.
"There are cases where people already have the right type of storage, and there are cases where people need separate storage for VDI," said Norbie, who provides infrastructure assessments to help size virtual desktop environments.
Foley and Lardner's IT team, for instance, uses multiple NetApp FAS3240systems attached to Fibre Channel disk, with 45TB of the 66TB allocated in use to support about 1,600 virtual desktops.
The bottom line is that many factors play into VDI storage decisions.
"You can argue for and against storage specifically for VDI. The decision isn't always technical," Norbie said. "You can get any solution to work well with VDI; the appeal here is what makes the most sense operationally, like whether you like the management interface. It's all preference."
There are also improvements within virtualization software to reduce storage requirements. In VMware View version 5.1 the View Storage Accelerator aims to prevent performance bottlenecks and reduce storage costs by caching image blocks while reading View desktop images to prevent storage overloads.
For Citrix Systems Inc. customers, the IntelliCache feature helps to reduce XenDesktop storage costs by using local caching for some desktop files. That way, lower-cost storage handles some of the runtime reads and writes of the virtual machine, reducing central storage requirements.
Let us know what you think. Write to us at moderninfrastructure@techtarget.com
Dig Deeper on Virtual desktop infrastructure and architecture