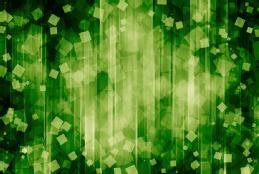 BACKGROUND IMAGE: malija/iStock
E-Handbook:
Come on down! The VDI price is finally right
Article 2 of 4
How to keep VDI costs to a minimum
The cost of VDI may not be as daunting as some IT pros think, thanks in large part to new storage methods and hyper-converged infrastructure.
For almost as long as VDI has been around, one of its major deterrents has been price.
In the early years of VDI, costs could be prohibitive. Expensive shared storage utilization, because of VDI's full-size disk requirements, was pricey. And vague license requirements increased the potential for over purchasing.
As with most technologies, however, new enhancements have driven down VDI costs. Thin provisioning, which reduces wasted storage by allocating space based on what each user needs at a given time, and linked clones, which allows VMs to share virtual disks, significantly reduced the Capex on shared storage. And virtual storage area networks allow organizations to better utilize their existing storage with VDI by presenting local storage as shared.
That is not to say the upfront work necessary to achieve a flexible, high-performance, affordable VDI deployment is all in the past. For example, a relatively small deployment of 100 virtual desktops could still amount to more than $200,000 in initial costs, factoring in the price of hardware and Windows licensing. But VDI costs are not as imposing if IT takes the right approach.
Hyper-converged infrastructure helps
Hyper-converged infrastructure (HCI) can lower initial VDI costs considerably. HCI products not only lower the Capex -- because IT can set them up in a matter of hours or days -- they also reduce operational costs after implementation. The design is also much simpler because HCI combines compute, storage and networking into a single piece of hardware. In addition, HCI can increase the performance of virtual desktops for end users because data does not have to travel from one piece of hardware to another or cross data centers like it would with traditional storage.
Other ways to lower VDI costs
VDI clients still cost money, but if IT pros repurpose older desktops that can no longer run modern desktop applications natively, they can reduce costs.
Other cost-reducing options include removing Windows from the recipe entirely and using Linux virtual desktops. This is a lot easier today because open source productivity software such as LibreOffice has improved dramatically. In addition, many developers are writing modern core business applications to be as OS-neutral as possible, with IT managing the client side through a browser.
Even though Linux is much cheaper than the Windows route, IT often bypasses it because most line-of-business applications require Windows. (It's possible to get around this limitation by delivering a legacy core business app with a seamless server-based compute session, however.)
DaaS reduces upfront costs
IT pros that want to offset upfront costs can turn to desktop as a service (DaaS). With these offerings, a cloud provider hosts the infrastructure IT needs to deliver virtual desktops, and the company just pays an ongoing service charge. Keep in mind, however, that subscription fees add up quickly and can offset the initial savings of outsourcing the infrastructure.
DaaS is an excellent option for IT pros looking for a quick and easy way to expand their desktop capacity. A company that must hire extra workers seasonally and as a result needs more desktops on a temporary basis, for example, can turn to DaaS to add the resources it needs over the specific time period it needs them. DaaS can even help with disaster recovery because it allows IT to offload the backup resources it needs.
The capability to deliver desktops anywhere there is connectivity to any device without massive upfront Capex is undeniably appealing.
Dig Deeper on Virtual desktop infrastructure and architecture