Share this item with your network:
Will 2-in-1 devices finally disrupt the enterprise?

chanpipat - Fotolia
Don't worry so much about the mobile VDI user experience
Traditionally, virtual desktops are harder to use on smartphones and tablets, but most endpoints work better now with VDI than in past years. Plus, IT has new products available to ease the pain.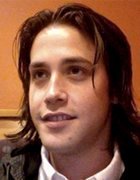 By
It used to be a pain to deliver and use virtual desktops and apps on smartphones and tablets, but advances in device and remote display technologies have vastly improved the mobile VDI user experience.
Today's mobile devices truly have become computers in consumers' pockets. Many of the same features that allow mobile applications to work seamlessly also translate to virtualized applications. For example, most devices today have 4G data connections that help facilitate virtual desktop and application delivery. It's still true that most smartphone screens aren't ideal for displaying full virtual desktops, but the higher resolution of new screens helps VDI clients adjust desktops to a different form factor.
Besides, many employees now carry around jumbo-sized smartphones, or Phablets, that can display at least semi-usable desktops. The Apple iPhone 6s Plus and Samsung Galaxy S7 Edge include 5.5-inch displays, and other phones' screens even run as large as 6 inches. Additionally, the computing power behind the newest high-end tablets can match or beat laptops manufactured just a few years ago. For example, the 12.9-inch iPad Pro includes the 2.26 GHz dual-core Apple A9X 64-bit processor, 4 GB of RAM and up to 256 GB of storage. It's not uncommon for tablets to come with 10-inch-plus screens, providing plenty of space for users to navigate their virtual desktops.
Vendors improve mobile VDI
On the software side, Citrix, VMware and a few midmarket virtualization vendors have all made moves to improve the mobile VDI user experience, or even provide methods to deliver remote apps individually.
Remote applications are becoming more easily accessible on mobile devices thanks to browser-based app delivery methods and enterprise app stores, which provide centralized access to applications of all types. Citrix in March unveiled its Secure Browser, which allows a user to access virtualized applications through a secure web portal without a separate client app on the device. That provides a strong use case for virtual apps on mobile devices, because every smartphone or tablet has a web browser.
Every smartphone or tablet has a web browser.
Another new option is the ability for IT to deliver individual published applications which run on a server OS in the data center. Citrix has long supported app publishing through XenApp, but VMware added similar capabilities using Microsoft Remote Desktop Session Host technology in its Horizon end-user computing platform in 2015. Additionally, VMware released a new remote display protocol, Blast Extreme, in Horizon 7 designed to improve the performance of virtual apps on mobile endpoints.
Native mobile apps are convenient for users, but they can't match the security of virtual applications running in the data center. IT pros can now manage both types of applications through the same console using cloud-based platforms such as Citrix Cloud and VMware Workspace ONE. Those offerings integrate the companies' desktop and app virtualization and enterprise mobility management products to provide unified management of virtual apps and mobile data.
All these device and software advancements should help end the stigma of using virtual desktops and apps on smartphones and tablets. Yes, it's still a pain to navigate legacy Windows applications on touchscreens, but mobile access to corporate desktop apps is still an option many users would like to have in their back pockets.
This article originally appeared in the June issue of the Modern Mobility e-zine.
Dig Deeper on Virtual desktop infrastructure and architecture