Share this item with your network:
There's an enterprise app store for that

ra2 studio - Fotolia
Citrix CEO talks reorganization, software-defined everything
After almost leaving the company last year, Citrix CEO Mark Templeton was able to recommit himself. Now, Citrix Workspace Services and software-defined everything are top of mind.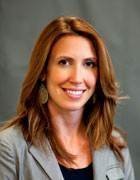 By
Last year at this time, Mark Templeton danced his way onto the Citrix Synergy keynote stage for what he thought was the last time.
Citrix's president and CEO was about to retire knowing he'd led the company's growth from a one-product vendor to a tech giant with more than $3 billion in revenue. Citrix has come a long way from the early days of Terminal Services, and its new strategy centers on delivering Workspace Services -- desktops, apps and data -- to users wherever they are.
Here, Templeton discusses the company's recent reorganization, its software-defined-everything strategy and why he decided to stay on as CEO after all.
Why did you decide your story with the company needed to continue?
My intention to retire was driven by some personal things that were preventing me from being the CEO that Citrix needed at the time. I took some leave in 2013 related to the loss of our youngest son, and to be really honest, it was debilitating. It blew my pilot light out. If you've seen me enough and understand Citrix, when my pilot light is out, that's serious. I don't think I'd ever had my pilot light blown out.
But I was excited on that stage because we were beginning to write the next chapter. After Synergy … some things changed in our lives, and my family got behind me. I told the board that if they wanted to consider an additional candidate, I would be honored to be that additional candidate.
Describe the next wave of transformation and Citrix's part in it.
It's really to prepare the company to software-define the workplace, which is the next big thing technology will enable. We have seen this with the software-defined data center and virtualizing the data center. Doing that opens a new range of possibilities that includes a different approach to flexibility, security and to creating user experiences.
That same set of ideas can be applied to virtualize the tools used in the workplace, whether it's desks or whiteboards or Polycoms. Software-define all of that to give [employees] infinite and unfettered access to all of these tools.
What is it about Citrix Workspace Services that has companies buying in?
Customers are realizing the desktop and the classic Windows apps that used to be the center of all computing are now components of all computing. Desktops were hard-coded to particular devices; workspaces are not. [Workspaces] are available and useful from a broad range of devices, whether it is a small screen on a smartphone, a tablet or other new communication devices.
Customers … see potential to distribute digital tools, not as desktops but as workspaces, in a device-independent way. IT can choose devices for security. They can enable a range of capabilities on something like a Chromebook that doesn't have persistent data.
Where do things stand in the aftermath of Citrix decommissioning some products and eliminating 900 positions?
When you remove layers, decision making is faster and easier, and we are seeing the results of that. We have lowered our investment dramatically in products like VDI-in-a-Box, XenApp Fundamentals and AppDNA. In some areas we are eliminating the product and will remain in maintenance mode until we can move customers to a replacement product or these technologies will become features of larger products. AppDNA will be included in our Workspace Cloud to make onboarding physical Windows apps to virtual apps extremely easy.
We are still working our way through this process, which no one likes, but it is part of re-crafting the company and aligning our organization's strategy to the velocity of the industry.
Citrix and VMware continually leapfrog one another. Is it important to get new tech out first?
It is important to show customers where you are leading them, and that comes with some risk of showing your cards to competitors. Enterprise IT organizations are in their own transformation cycle. All of them have to deal with legacy infrastructure, applications and user communities -- people who don't work mobile because they were born analog.
But the momentum has to go to the new age, the millennial employee. We are an important bridge for customers as they evolve from a legacy world to a millennial world [that is] driven by digital work styles, mobile devices and different styles of communication.
Some light questions we ask all interviewees: What's your favorite movie?
Seabiscuit. It shows how people can come together and be greater than the sum of the parts. They can accomplish amazing things with courage and conviction and belief.
If you could go anywhere in the world right now, where would you go?
Positano, Italy.
What's the best dish you can cook?
Whatever dish my wife plans, and I'm the sous chef.
This article originally appeared in the May issue of the Modern Mobility e-zine. Listen to the full interview on the Modern Mobility Podcast.
Bridget Botelho is senior news director of TechTarget's Data Center and Virtualization and End-User Computing media groups. Follow her on Twitter: @bridgetbotelho.