AppSense Environment Manager 8.0
Apply personalization and policy features to standardized virtual desktop environments automatically with the AppSense Environment Manager 8.0 add-on tool.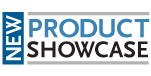 AppSense Environment Manager 8.0 fully and automatically personalizes standardized virtual desktop environments.

AppSense Environment Manager 8.0 allows companies to apply both personal and policy attributes without complex profile management or intensive scripting.

Using this tool, IT can move users from physical to virtual desktops or from one operating system to another while ensuring each user's personal settings migrate automatically to the new environment.

Additional AppSense Environment Manager 8.0 capabilities include the following:
Ability to migrate profile data from PC or server-based computing environments to virtual desktops without having to re-create personalization systems via user-profile management.

Policy and personalization settings can be streamed to a user on demand, as application and OS features are used with personalization streaming.

Automatically saves "snapshots" of user profiles manually or as scheduled for use with future restore points containing all application and OS settings with personalization rollback.

Enables portability across OS boundaries and application-delivery mechanisms with application-level personalization.
System requirements: Citrix, VMware or Microsoft VDI
Pricing: $40 per concurrent user