Evaluate
Weigh the pros and cons of technologies, products and projects you are considering.
Acronis True Image Virtual Edition
Read about a third-party tool for virtual desktop environments that enables you to backup and store data from five or more VMs using one physical server.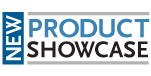 Acronis True Image Virtual Edition is a backup and storage solution for virtual desktop environments.
Acronis True Image Virtual Edition allows IT organizations to backup and restore from five or more virtual machines on a single, physical server. With support for virtual machines and file formats from Citrix XenServer, Acronis True Image Virtual Edition enables users to choose from different virtualization platforms within the Acronis backup and recovery umbrella.

Additional True Image Edition capabilities include the following:
Dual destination backup protects physical and virtual servers from software failures.

Acronis Universal Restore allows users to recover server images to dissimilar virtual hardware, and includes user's configuration applications and files.

The ability to stage new servers before they go live and test the performance affect of adding a new application to a server.
System requirements: Supports Windows Vista x32 and x64, Windows XP, Windows XP Professional x32 and x64, Windows Compute Cluster Server 2003, Windows Storage Server, Windows Embedded POS, Windows 2000 Professional, Windows 2000 Server, Windows 2000 Advanced Server, Windows 2003 Server, Windows 2003 Enterprise and Windows 2003 Server x32 and x64.
Pricing: $2,599 per physical server including Acronis Universal Restore.
Dig Deeper on Virtual desktop software and vendors