News
Stay informed about the latest enterprise technology news and product updates.
What technology trends had the biggest impact on VDI in 2013?
Five experts call out the biggest developments of the year in the VDI market.
Introduction
In 2013, there were plenty of trends and new technologies that may help give virtual desktop infrastructure (VDI) a bigger slice of the desktop delivery pie. At the least, VDI is becoming more practical in different kinds of organizations, thanks to the advent of virtualized GPU technology, new storage systems and a renewed focus on application delivery.
As another year winds down, we asked five desktop virtualization experts to share which technologies, trends or events they think had the biggest impact on VDI. Read what each one had to say about the top advancements of 2013.
1

Kees Baggerman

-
Hailing hyper-converged infrastructure
New hyper-converged infrastructure offerings this year help simplify virtual desktop infrastructure deployment. These products come with few components, and most importantly, they make it easier to scale VDI up or out, said Kees Baggerman, a senior technical consultant.
Opinion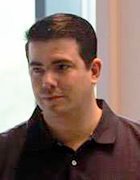 "The bottom line is: It's KISS (Keep It Simple, Stupid), while guaranteeing performance and improving the virtual desktop user experience," Baggerman said. Continue Reading
2

Alastair Cooke

-
Solid-state storage in the spotlight
This year has seen many more storage devices that are tailored to VDI workloads, particularly solid-state storage. They can provide more IOPS per user, which allows for a much better virtual desktop user experience. Alastair Cooke, an IT trainer and consultant, said that while a lot of smaller companies have jumped on this trend, larger ones will likely be entering the market soon.
Opinion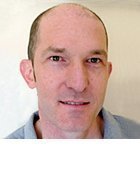 "In the second half of the year, we saw the emergence of more offerings to bring solid-state storage closer to the hypervisor," Cooke said. "The next phase will be when the innovations that are developed by startups become sufficiently compelling and accepted so that the larger storage companies take notice." Continue Reading

Download this free guide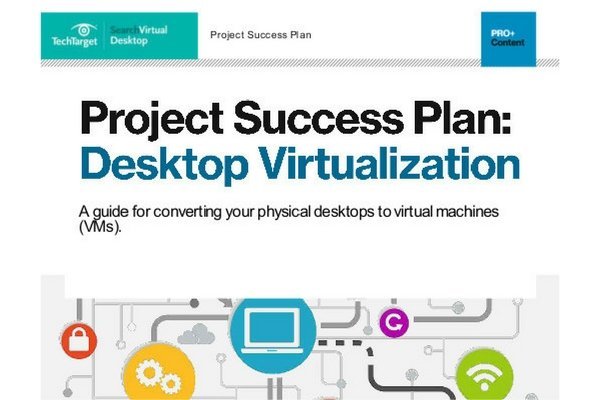 An expert checklist for ensuring successful VDI deployment.
Key tips and tricks you can't afford to miss out on during each phase of the virtual desktop migration process.
By submitting your personal information, you agree that TechTarget and its partners may contact you regarding relevant content, products and special offers.
You also agree that your personal information may be transferred and processed in the United States, and that you have read and agree to the Terms of Use and the Privacy Policy.
3

Earl Follis

-
Going to bat for DaaS
Is there enough room in the virtual desktop technology world for both traditional, in-house VDI and cloud-hosted desktops? Freelance writer and consultant Earl Follis takes on a colleague in this battle over the future of VDI. While his friend thinks there's room for both VDI and Desktop as a Service (DaaS), Follis argues that the benefits of DaaS will make it a clear winner in the coming years.
Opinion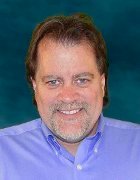 "My research concludes that the complexity of VDI, the upfront costs to build the necessary infrastructure and a murky return on investment proposition are the most common VDI roadblocks," Follis said. "Desktop as a Service offers relief on all three of those fronts." Continue Reading
4

Todd Knapp

-
VDI still has a ways to go
What had the biggest impact on VDI this year? Nothing, said Todd Knapp, CEO of Envision Technology Advisors. That's because VDI still has a lot of challenges to overcome before it will truly see greater adoption. To help VDI work in more organizations, IT needs to realize that it's all about the users.
Opinion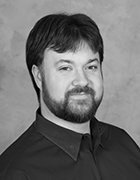 "VDI needs to truly be ubiquitous -- any device, anywhere, anytime," Knapp said. "We're close, but not there yet." Continue Reading
5

Ed Tittel

-
Lines blur between DaaS and VDI
As IT and the public find more trust in the cloud, the line between Desktop as a Service and VDI has blurred. The two technologies may be more like one and the same in the future, because in-house will be more like "my cloud" and DaaS will just be "someone else's cloud," said Ed Tittel, a freelance writer and consultant.
Opinion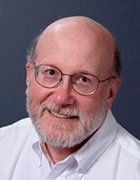 "Given its combination with remote access, even to the point of supporting non-Windows mobile clients of all kinds, the distinction between VDI and DaaS appears to rest on who's selling what, rather than on who's buying access to virtual desktops," Tittel said. Continue Reading
6

2013 wrap-ups

-
More desktop virtualization year-end coverage
Announcements from VMware, Amazon and Citrix stole the spotlight in this year's top 10 news stories. Plus, read about two of the most significant trends in VDI this year -- graphics virtualization and cloud-hosted desktops.