 BACKGROUND IMAGE: iSTOCK/GETTY IMAGES
Guide to low-cost desktop virtualization
Editor's note
One reason virtual desktop infrastructure hasn't taken the desktop world by storm is that the infrastructure requirements make large-scale VDI projects more expensive to deploy than traditional PCs.
Desktop virtualization vendors are working to lower the cost of server-hosted virtual desktops, but there are ways to virtualize desktops today without incurring astronomical infrastructure and licensing costs.
This guide covers desktop virtualization technologies that provide flexibility and security at a much lower price tag. Learn about ways to cut costs when using server-hosted VDI products such as Citrix XenDesktop and VMware View.
1

Find hidden VDI money

VDI has a reputation for being expensive -- and it is -- but understanding what you get for the money and why it's so pricey can help you find cost saving strategies and increase your return on investment (ROI).
2

Cost-saving tips and tools

Check out these tips to save (at least) a little bit of money on delivering virtual desktops and applications.

Download this free guide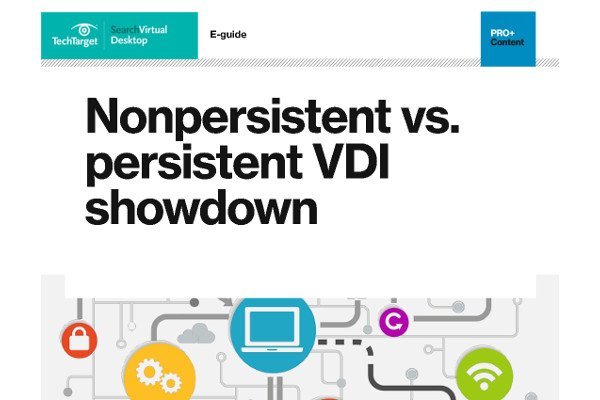 PDF: Nonpersistent vs. Persistent VDI Showdown
Would your organization benefit more from persistent or nonpersistent VDI? Which approach keeps your desktop running smoothest? This nonpersistent vs. persistent VDI guide weighs the pros and cons of both to help you in your decision process. Download the full guide now for related content.