Definition
continuous media
Continuous media is data where there is a timing relationship between source and destination. The most common examples of continuous media are audio and motion video. Continuous media can be real-time (interactive), where there is a "tight" timing relationship between source and sink, or streaming (playback), where the relationship is less strict.

Download this free guide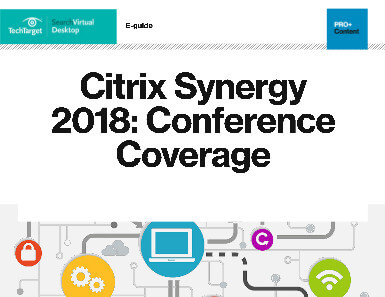 An Inside Look: Citrix Synergy 2018
Save this PDF for an exclusive look at everything that went down at Citrix Synergy this year. Gain vendor neutral insights from our editors about the company's app and desktop delivery products, the winners of Best of Citrix Synergy 2018 Awards and news on emerging technologies.
Dig Deeper on Application virtualization and streaming