Definition
Windows XP Mode
Windows XP Mode is a feature of the Windows 7 operating system that allows it to run applications that are only compatible with Windows XP. XP-mode applications are made available on the host Windows 7 desktop using a tool called seamless windows.

Download this free guide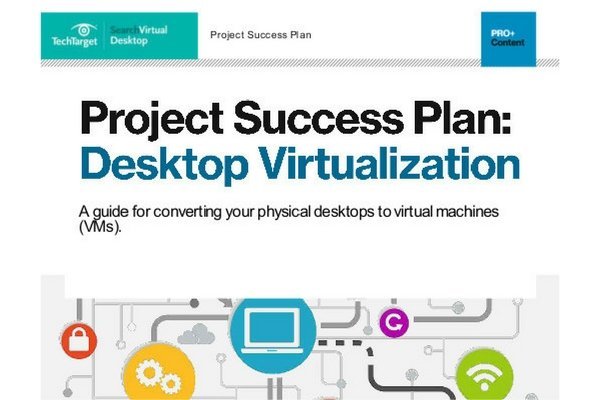 An expert checklist for ensuring successful VDI deployment.
Key tips and tricks you can't afford to miss out on during each phase of the virtual desktop migration process.
By submitting your personal information, you agree that TechTarget and its partners may contact you regarding relevant content, products and special offers.
You also agree that your personal information may be transferred and processed in the United States, and that you have read and agree to the Terms of Use and the Privacy Policy.
Windows XP Mode consists of a full copy of the Windows XP operating system that runs as a virtual machine (VM) on Windows Virtual PC, a Type 2 client hypervisor. End users must provide the XP VM with anti-virus software, but not its own license, as it is licensed through the host Windows 7 instance. Early versions required certain hardware virtualization-enabled CPU models; currently the host computers must simply be powerful enough to run two operating systems. XP Mode is available as a free download for Professional, Ultimate, and Enterprise editions of Windows 7. Windows XP Mode can be installed on individual computers, or XP virtual machines can be deployed in a manner similar to virtualized applications, using the Microsoft Enterprise Desktop Virtualization (MED-V) tool.
Windows XP Mode is intended to allow widespread migration to Windows 7 without having to rewrite or replace applications. The previous version of Windows, Windows Vista, was not popular in enterprise environments and as a result many companies have been using Windows XP for nearly ten years. Windows XP Mode is often the most economical option for companies that have invested heavily in Windows XP-based line-of-business applications, which are difficult and expensive to migrate. The main drawback of Windows XP Mode is that IT departments will be have to manage two OS images for each user where Windows XP Mode is used. Alternative solutions include various application virtualization techniques, migrating to newer applications, and application compatibility shims. However, the alternatives to XP mode are generally more expensive and labor-intensive to implement.
Windows XP will no longer be supported by Microsoft after April 8, 2014. Although PCs can continue to run Windows XP after that date, they may become more vulnerable to viruses and other security risks.Microsoft recommends that their customers should consider purchasing a new computer if their old computer running XP is not capable of upgrading to Windows 8.
This was last updated in
December 2011
???publishDate.suggestedBy???
Continue Reading About Windows XP Mode
Dig Deeper on Virtual desktop management
PRO+
Content
Find more PRO+ content and other member only offers, here.