Definition
VDA (Virtual Desktop Access)
Windows Virtual Desktop Access (VDA) is an authorization strategy that requires each device seeking access to a Windows virtual desktop in a virtual desktop infrastructure (VDI) to be licensed.

Download this free guide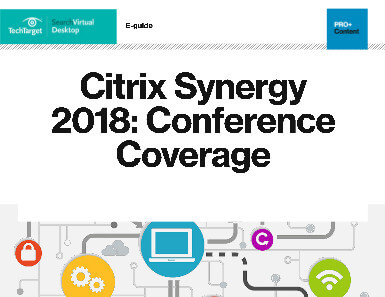 An Inside Look: Citrix Synergy 2018
Save this PDF for an exclusive look at everything that went down at Citrix Synergy this year. Gain vendor neutral insights from our editors about the company's app and desktop delivery products, the winners of Best of Citrix Synergy 2018 Awards and news on emerging technologies.
The goal of Windows Virtual Desktop Access is to simplify licensing requirements in a virtual environment by licensing the devices that seek access to virtual desktops, instead of licensing the virtual desktops themselves.
Because VDA is included as a feature of Software Assurance (SA), primary users of devices covered by SA can access their virtual desktops at no extra charge. Microsoft defines a primary user as someone who has used the computing device for more than 50% of the time in a 90 day period.
If the user wishes to access a Microsoft VDI from a device that is not covered by Software Assurance, however, a separate Windows VDA license is required. Such devices include thin clients, zero clients and third-party devices such as contractor-owned PCs. As of this writing, a separate VDA license costs $100 per year, per device.
Continue Reading About VDA (Virtual Desktop Access)