Definition
Liquidware ProfileUnity
Liquidware ProfileUnity is a centralized user environment management tool for the management of virtual or physical Windows desktops.
The Liquidware tool, which can be used in place of Microsoft Roaming Profiles, manages various aspects of the user environment, including user profiles, security, applications and more. ProfileUnity can also be used for desktop migrations from one version of Windows to another, and from physical to virtual desktops. Specifically, ProfileUnity supports migration of Windows user profiles and data to Citrix XenApp, Citrix XenDesktop, VMware View, Terminal Services and Windows 7 environments.

Download this free guide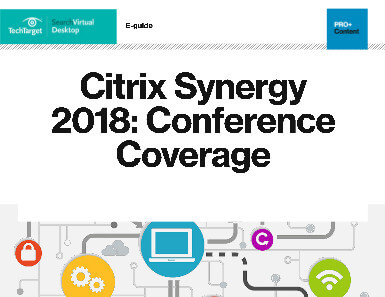 An Inside Look: Citrix Synergy 2018
Save this PDF for an exclusive look at everything that went down at Citrix Synergy this year. Gain vendor neutral insights from our editors about the company's app and desktop delivery products, the winners of Best of Citrix Synergy 2018 Awards and news on emerging technologies.
The ProfileUnity software includes features such FlexApp, which supports the use of user-installed applications in a virtual desktop environment. With that feature, end users can install their own applications to their virtual desktop, and those apps follow them wherever they log in to that desktop. In addition, the departmental installed applications feature of FlexApp lets IT deliver apps to groups of end users.
FlexApp's approach to application delivery is different from application virtualization in that it uses symbolic links rather than encapsulation. It is useful for those who want to deliver apps that are difficult to virtualize.
Continue Reading About Liquidware ProfileUnity