Customize desktops with application virtualization tools
With application virtualization tools, IT can deliver some of the customization users desire, even in nonpersistent VDI deployments.
Nonpersistent VDI simplifies management by limiting the number of golden images IT has to keep track of and lowers storage costs and requirements. It also strips users of their ability to customize their desktops because the desktops reset each time users log out.
VDI shops have a few options to give users back some level of personalization in nonpersistent deployments, including app layering and roaming profiles. They can also turn to application virtualization tools to give users back some of the customizability they crave, while allowing IT to stay in control.
How does application virtualization help?
Application virtualization tools, such as VMware ThinApp and Citrix XenApp, uncouple an application from the desktop so IT can assign it to an individual or group.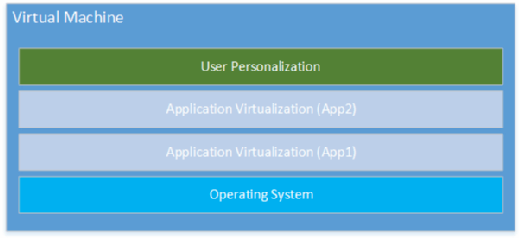 IT professionals can designate who the app goes to based on group membership. They can also use Group Policy Objects to assign apps to users or groups of users. The apps are available to the users or groups as soon as they log in to their desktops. Because the apps are separate from the OS, every time a user logs off of his virtual desktop, the system can reset the underlying OS without touching the user's saved settings and data within the virtual application.
IT usually does not use application virtualization in isolation. Instead, it is common to pair it with a user environment management tool, such as AppSense from Ivanti or ProfileUnity from Liquidware. Teamed up, these tools provide a holistic management approach that effectively captures the user's uniqueness and stores it for the next logon.
It's important to remember that application virtualization does negate some of the cost-saving benefits of nonpersistent VDI because each custom application IT has to deliver to users requires storage resources.
Dig Deeper on Application virtualization and streaming