The basics of VMware View
New to VMware View? This series has you covered. Find info on installation, security, application virtualization and more.
One of the major applications of virtualization is not just server consolidation but also end-user virtual machines. VMware View is the virtual desktop brokering and provisioning system in VMware's data center virtualization platform, vSphere.
This series by Mike Laverick covers the basics of the virtual desktop product, including installation, security and application virtualization features.


GETTING STARTED WITH VMWARE VIEW

Part 1: What's new with VDI?


Part 2: Installing VMware View


Part 3: Publishing individual virtual desktops


Part 4: Publishing virtual desktop pools


Part 5: Basics of VMware Composer and linked clones


Part 6: Managing linked cloned desktop pools


Part 7: Using a Virtual Desktop offline


Part 8: Desktop restrictions with group policy objects


Part 9: Installing Connection and Security servers


Part 10: Creating and applying certificates


Part 11: Application virtualization


Conclusion

ABOUT THE AUTHOR: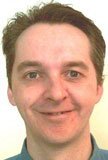 Mike Laverick
Mike Laverick is a former VMware instructor with 17 years of experience in technologies such as Novell, Windows, Citrix and VMware. Since 2003, has been involved with the VMware community. Laverick is a VMware forum moderator and member of the London VMware Useroup. He is also the man behind the virtualization website and blog RTFM Education, where he publishes free guides and utilities for VMware customers. Laverick received the VMware vExpert award in 2009, 2010 and 2011.
Since joining TechTarget as a contributor, Laverick has also found the time run a weekly podcast called the Chinwag and the Vendorwag. Laverick helped found the Irish and Scottish VMware user groups and now speaks regularly at larger regional events organized by the global VMware user group in North America, EMEA and APAC. Laverick published several books on VMware Virtual Infrastructure 3, vSphere4, Site Recovery Manager and View.
Dig Deeper on Virtual desktop infrastructure and architecture