Publishing an individual virtual desktop with VMware View
Follow this step-by-step guide to publish an individual virtual desktop with VMware View.
This is the third article in a series on the basics of VMware View.
With all the VMware View software now installed, we are now in a position to publish our first desktop. I like to do this as soon as possible so I can ensure that the View Client can connect to the Connection Server – and in turn connect to the Virtual Desktop running the View Agent. Once I'm satisfied that the virtual desktop works I think about making a template out of it – and creating larger pools of virtual desktops. After all there's little point in creating a pool of 100 virtual desktops if the source of that pool is broken or doesn't work properly.
One way of publishing a virtual desktop is creating one virtual desktop per user, and ensuring that only that user has rights to a particular virtual desktop. This can be a requirement if your virtual desktop users are "power users" who have their own unique desktop software with their own custom settings. VMware View calls it an "Individual Desktop" – a single virtual desktop intended for one specific person.
It is possible to assign an individual virtual desktop to more than one person. On the surface this might seem an oxymoron. But if you're looking for a usage case, I often see one PC being used by different people at different times in factories and production environments. Remember though that unlike Microsoft Terminal Server or Citrix XenApp Server only one person at a time can connect to a Windows XP/Vista/7 client desktop. In other words these clients do not support the concept of "multi-win".
Login to the Administrative webpage of the Connection Server such as https://cs01.vi4book.com/admin

Click the Desktop and Pools icon (Figure 1)

Choose the option called Individual Desktop

Choose the option called VirtualCenter virtual machine. Supports Offline Desktop

Select the VirtualCenter which manages the virtual desktop

Next you must specify a unique ID for this virtual desktop together with some friendly information by which the end-user will be able to identify the virtual desktop (Figure 3).

The ID must be unique to this instance of VMware View and is stored in the Microsoft ADAM system. Once it is set it cannot be changed – but the friendly information can be changed at any time.

The next page allows you to control some per-virtual desktop settings which center around the end-user connection (Figure 4).

State allows you to temporarily enable and disable the end-users' access to the desktop should you need to carry out some major maintenance to the virtual desktop. When the VM is not in use you can either:

Do nothing
Ensure the VM is always powered on. This prevents accidental power off events triggered by the user
Suspend VM
Power off VM

The purpose of suspend or power off options is to free up memory and CPU resources for other users when the virtual desktop is not in use. This is a great idea in theory, unfortunately many users get irritated by the time it takes to resume a VM or power it on. You know what end-users are like don't you? They expect things to work, like IMMEDIATELY!

The disconnect feature allows a user to start a process – disconnect – and then return to the virtual desktop when they like. It's an incredibly useful feature especially when a user kicks off a process that takes a long time to complete. Additionally, this "disconnect and reconnect" feature is handy if the end-user has a temporary network outage. However, some organizations regard this ability to reconnect as a security weakness and a waste of resources – therefore it is possible to logoff the session either immediately or after a certain duration.

Finally, the "Allow user to reset their desktop" options allows the users to reboot the VM if they think it has become unresponsive. This is not a default option – but I prefer it because it gives the end users a chance to fix their own problems perhaps before calling the help desk.

Next you select the virtual desktop that the end-user should have (Figure 5).

In my case I am actually running Windows 7 64-bit even though it is not officially supported. I changed the Guest Operating System type to Microsoft Windows Vista (32-bit) in order to force VMware View to list this VM (Edit Settings >> Options >> Guest Operating System). At the time of writing VMware View does not support Windows 7. The TestXP VM is a test virtual machine that does not have the View Agent installed. By default View shows ALL Windows client operating systems in this list regardless of whether they are virtual desktops with the View Agent installed or not. You can prevent these from appearing in the View Admin tool by changing the account used by View, making sure that the account does not have access to these "test" VMs. It perhaps worth mentioning that once the virtual desktop is assigned in this part of the wizard it cannot be modified from the web-page administration pages – so get the assignment right now or else you will be deleting this reference in View and starting again.

After clicking Next and Finish, this will then create a personal desktop in VMware View; the next step is making sure only the right user has access to the desktop – VMware calls this process "entitlements".

Select the virtual desktop in the list and click Entitlements (Figure 6).

In the Entitlements pop-up page, click the Add button

Click the Find button and locate the correct user, in my case Mike Laverick (Figure 7).

Notice how the find option defaults to locating just users and not groups as well. That's fine in this case – but when we come to create pools of virtual desktops – it will be best to use groups from the Active Directory – so that the Sale Group gains access to the Sales Virtual Desktop for example.
Now that the virtual desktop is created and entitled we can use the client to attempt our first connection to the virtual desktop. The screen grabs below show this process from the end-user's perspective (Figures 8 through 12).
A similar interface is presented to a user of the web-based View Client:
In the next section, learn about publishing virtual desktop pools.


GETTING STARTED WITH VMWARE VIEW

Part 1: What's new with VDI?


Part 2: Installing VMware View


Part 3: Publishing individual virtual desktops

ABOUT THE AUTHOR: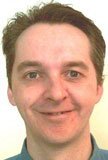 Mike Laverick
Mike Laverick is a professional instructor with 15 years experience in technologies such as Novell, Windows and Citrix, and he has been involved with the VMware community since 2003. Laverick is a VMware forum moderator and member of the London VMware User Group Steering Committee. In addition to teaching, Laverick is the owner and author of the virtualization website and blog RTFM Education, where he publishes free guides and utilities aimed at VMware ESX/VirtualCenter users. In 2009, Laverick received the VMware vExpert award and helped found the Irish and Scottish user groups. Laverick has had books published on VMware Virtual Infrastructure 3, VMware vSphere4 and VMware Site Recovery Manager.