Conclusion: Where does VMware go from here?
What's next for VMware View? Find out in the conclusion to our series on the basics of VMware View.
By Mike Laverick, Contributor
This is the final article in a series on the basics of VMware View.
I still think VMware View has some way to go before it evolves into the killer application we all wish it to be. Its weakness lies in the multiple dependencies required to make operations like automated pools work. I guess you could say that systems that need Setting A to function, before Setting B works, which allows Task C to function, is nothing new. In part our responsibility is to put those dependencies together reliably, and fix them when they break under the weight of unexpected changes.
However, the sheer scale of those dependencies makes supporting a VDI environment a significant challenge. I'm firmly believe that the more dependencies you have, the greater the probability of those dependencies failing and the harder it becomes to identify them and resolve them. When I make this statement I have in mind the hosted service that runs as part of the ESX host. It's the core management service that works with the VPX agent to allow VirtualCenter to function. It's not totally unheard of to see this service fail, and for the ESX host to be marked as not responding and then later not connected. If this occurs midway through the creation of a new pool, or as a new virtual machine is created, it can often upset the delicate relationships between ESX to vCenter to View. Similarly if the vCenter service stalls and become unavailable, then more or less the relationship between user, View and vCenter begin to crumble.
Virtualization is an evolving and mutating beast and while VMware may well have started out with the focus on server consolidation with ESX, you might remember their first commercial product back in 1998 was a desktop application called "VMware Workstation." So VMware has been there at the desktop from the very beginning. It is, however, fair to say the innovation of VDI was one that came originally from VMware's customer basis and some would say that the company was a bit slow to react to this, leaving their offering to be an initiative at first before acquiring what became VDM and later renamed as Viewer.
Regardless of this somewhat sketchy beginning, the View product is certainly maturing, and with the inclusion of application virtualization and printing solutions, we're coming closer and closer to what is the Holy Grail for many of us: A single solution from a single vendor to really rival the client computing deliverer of them all.
For more about VMware View, check out the official administration guide from VMware.


GETTING STARTED WITH VMWARE VIEW

Part 1: What's new with VDI?


Part 2: Installing VMware View


Part 3: Publishing individual virtual desktops


Part 4: Publishing virtual desktop pools


Part 5: Basics of VMware Composer and linked clones


Part 6: Managing linked cloned desktop pools


Part 7: Using a Virtual Desktop offline


Part 8: Desktop restrictions with group policy objects


Part 9: Installing Connection and Security servers


Part 10:Creating and applying certificates


Part 11: Application virtualization

ABOUT THE AUTHOR: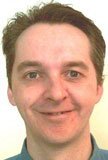 Mike Laverick
Mike Laverick is a professional instructor with 15 years experience in technologies such as Novell, Windows and Citrix, and he has been involved with the VMware community since 2003. Laverick is a VMware forum moderator and member of the London VMware User Group Steering Committee. In addition to teaching, Laverick is the owner and author of the virtualization website and blog RTFM Education, where he publishes free guides and utilities aimed at VMware ESX/VirtualCenter users. In 2009, Laverick received the VMware vExpert award and helped found the Irish and Scottish user groups. Laverick has had books published on VMware Virtual Infrastructure 3, VMware vSphere4 and VMware Site Recovery Manager.
Dig Deeper on Virtual desktop infrastructure and architecture