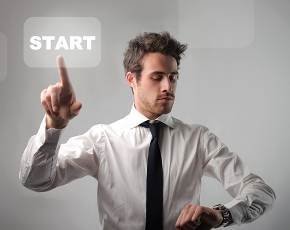 Once you've decided VDI is right for your organization, it's time to get a project plan under way.
As you begin a VDI pilot project, check out all the product options and consider costs, management style, deployment options and more. You need the right product to suit your needs. Most importantly, you need a VDI project plan that will benefit the end users.
Planning your first virtual desktop implementation can be overwhelming, and you'll probably hit a few snags, but you can learn from those who have gone before you. This VDI pilot project guide will help you navigate vendors and software options and ensure that you don't fall into any of the common pitfalls. See how other pilots have succeeded and why some have failed.
VDI project plan, part one: Understanding product options
Virtual desktop infrastructure: The big picture
Choosing the right products for your VDI project plan begins with understanding the companies that offer them. Virtual desktop infrastructure is heavily dependent on the network, so it's important to be familiar with the well-known display protocol vendors and the newcomers. Your VDI implementation will benefit from finding out who the major VDI players are -- Citrix Systems, Microsoft, Hewlett-Packard, Red Hat and others -- and all that they have to offer.
Comparing VDI solutions: VMware View and Citrix XenDesktop
Two of the most common VDI solutions are Citrix XenDesktop and VMware View, but they're different when it comes to cost and licensing. Pricing is a huge issue for most businesses, and although VMware has competitive prices, you can likely get better discounts from Citrix if you're doing a large deployment. Also consider the product features and whether your virtual environment is already based on VMware vSphere or Citrix XenServer.
VDI software for SMBs: Citrix VDI-in-a-Box vs. XenDesktop
If you've decided to go with Citrix for your VDI implementation, you still have your work cut out for you choosing which Citrix VDI software to use. VDI-in-a-Box offers a quick deployment process with better pricing than XenDesktop. It's up to you whether to go with the age-old XenDesktop or VDI-in-a-Box, which is more for small and medium-sized businesses (SMBs).
VDI pilot project pitfalls: Don't fall in!
Here are 15 reasons desktop virtualization fails
Before you get moving on your VDI pilot project, be aware of why desktop virtualization fails. Leave behind your bad habits, understand that desktops and servers are different animals, set specific goals and don't just implement VDI because the cool kids are doing it.
Desktop virtualization project pitfalls: Microsoft VDI licensing and more
To ensure VDI pilot project success, remember that VDI is not the same as server virtualization and, therefore, the virtualization process will not be the same for both. Also keep in mind that even the best VDI project plan may not save you money. Then take the time to digest Microsoft VDI licensing rules so you don't get caught up in the complexity later.
Five reasons a VDI project stalls: What's the holdup?
A VDI pilot project can stall just about anywhere for just about any reason. If you're planning a Windows XP-to-Windows 7 migration, take care of that before tackling VDI to avoid getting overwhelmed. Make sure you know why you're implementing VDI and keep your user environment in mind throughout the VDI project.
Why do virtual desktop projects fail?
Virtual desktop projects can also fail if you fall into sales traps from the start. For instance, don't necessarily believe what vendors promise you; chances are they're just building themselves up so you'll choose their product. Vendors also have a tendency to estimate low costs with high returns on investment, which is more dependent on the size of your environment.
VDI project failure and success stories
Virtual desktop architect shares tips from the trenches
A VDI pilot project can be overwhelming, so you can benefit from the lessons this IT expert learned the hard way. For example, focus your attention on the end-user experience rather than simply monitoring the system. Plus, don't forget about WAN optimization just because it's a VDI implementation. Follow these and other pieces of advice to ensure that you're ready to take on VDI.
Results of a VMware View 4.5, XenDesktop 5 POC
When starting your VDI project plan, it's important to test product options so you know which one works best for your environment. Your company may be a faithful VMware customer, but you might discover a Citrix product that works even better, or vice versa. As you test VDI and compare products, consider the proof-of-concept (POC) virtual infrastructure, the end-user experience and whether to use thick or thin clients.
How to revive a failed VDI proof of concept
If you've already attempted a VDI proof of concept and it didn't go well, worry not. There are ways to recover. Take into consideration your budget, your initial assumptions about VDI and the users you bring to your test environment.
The pros and cons of small virtual desktop vendors
Big-name VDI vendors certainly have their place in the desktop virtualization market, but don't forget about smaller vendors. They can often offer just what you need for less money. Small virtual desktop vendors tend to offer products that focus on more specific needs, but beware of vendor lock-in when putting together your VDI project plan.