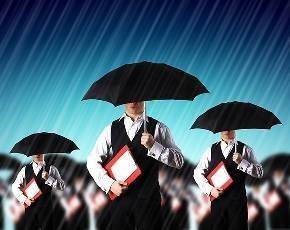 Just like traditional desktops, the time will probably come when you'll have to recover your virtual desktops.
Disaster recovery for virtual desktop infrastructure (VDI) requires many of the same measures you'd take for conventional PCs: backup methods and careful planning. In fact, VDI can make it even easier to recover data because information isn't stored on the end-user devices.
Still, there are some additional considerations for VDI disaster recovery. Do you have enough network bandwidth to deal with the recovery migration? Which applications do your users absolutely need access to post-disaster?
This guide covers virtual desktop recovery techniques, planning measures and tips for backing up your desktops.
First things first: VDI backup
A key part of VDI disaster recovery happens beforehand: backing up virtual desktops. That way, when a disaster happens, you can recapture whatever data your users need to keep working. Making sure that stored data is secure is also a consideration.
Creating a simple VDI backup plan
One of the great things about VDI is that you don't necessarily have to back up the individual desktops. If you run Sysprep on the PC that's running the virtual desktops, you have a gold image that all the desktops are based on. That means you can simply store one virtual hard drive file. Just make sure any unique data such as the user profile is directed to a network share or other location.
Copying, storing and securing virtual desktops
Deduplication is usually rejected as a VDI backup method, since data on a virtual desktop is always changing. Still, it can be useful for backing up OS files that rarely change. You should also do a full disk image backup of your desktops, including a file-level restore (FLR) capability. FLR helps when you don't need to recover the entire desktop image.
Also consider whether you'll store your backups on a SAN or local disk and if you'll copy to disk or back up straight to tape. Ensure security by checking out backup encryption features.
Breaking down VHD and server backup
If you use a SAN, you can back up virtual hard disks through snapshots or another backup process. Just remember that snapshots don't update as data changes on the virtual desktop, and users may alter information in the user profile. Also make sure to duplicate VHDs into the data center if they're stored locally on the endpoint. Finally, keep in mind that you need to back up the host servers and VMs that connect to the VDI session.
How to recover virtual desktops
With your virtual desktops backed up, you're one step closer to a recovery plan. Now, learn the steps for a successful VDI disaster recovery process. There are a few ways to get up and running again, depending on what work you need to do after disaster strikes.
A two-pronged approach to VDI disaster recovery planning
To prevent an internal outage from happening in the first place, try using redundant connectivity to shared storage and other techniques to avoid a single point of failure. It's also easy to back up VDI servers, because they won't be modified very often. An external disaster could affect hardware, so it's a good idea to have spare hardware handy, too.
Virtual desktop recovery methods
In a disaster situation, users can access their virtual desktops from any device that has an Internet connection. IT just needs to make sure the network can handle an increase in remote workers if, for example, an office fire or natural disaster occurs.
If you need to run your business out of an alternate data center, however, you may need to move user data from the VMs to a file server or something else that's easy to replicate. If you have stateless desktops, it's also easy to replicate new desktops from the master image at a recovery site.
Disaster recovery in a VMware View environment
Replicating virtual desktops to a recovery site can take up a lot of bandwidth, so VMware View allows admins to re-provision VMs from templates. Using Site Recovery Manager, you can also store and re-create virtual desktops from templates. Having users with dedicated desktops complicates this process, however, because it's difficult to replicate unique user data with these tools.
How VDI can improve DR
In a virtual environment during a recovery, virtual desktops serve as temporary workspaces for employees while servers, VMs or physical desktops get up and running again. If you're not using VDI on a daily basis, consider having it as a backup plan.
Virtual desktops lend a hand to disaster recovery
The goal of disaster recovery is to keep users connected, but your regular old VPN won't always do the trick in a disaster situation. If you have virtual desktops specifically configured for a DR scenario, users can employ any Internet connection to access those desktops. You can keep virtual desktops on hand without implementing full VDI, so there's also no need to personalize them.
Recovering data in remote offices
Many organizations have remote offices, making it difficult to get spread-out users back online after a disaster. With solid-state storage for virtual desktops, however, you can ensure that data is backed up and available at all times. For remote users, VDI is especially helpful because they can move around and access their desktop from different locations.