When it comes to virtual desktop infrastructure (VDI), there's a lot to think about. You have to manage the network, store user data and monitor performance -- not to mention recover desktops if they fail.
As you deploy virtual desktops, make sure you're securing them properly, backing up their data and maintaining a solid network connection. Once your environment is in place, it's critical to monitor performance to ensure a quality end-user experience. Finally, have a disaster recovery plan ready in case of virtual desktop hiccups.
It's hard to know how to go about accomplishing all those tasks, but these VDI best practices are here to help. Check out each guide for tips on security, storage, network management and more.

Storage load affects virtual desktop performance more than any other factor, making VDI storage management a critical task.
To get the best end-user experience from your virtual desktops, you need to choose the right storage system. First, decide whether you want to use the existing array or buy all new storage. There are lots of vendors and capacity planning tools to consider. You should also take into account IOPS requirements, costs and virtual machine (VM) provisioning needs.
Once you've got the right storage in place, keep tabs on the ups and downs of your virtual desktop infrastructure (VDI). Virtual desktop loads are more inconsistent than physical ones, depending on user activity, and storage bottlenecks are common.
In this guide, learn best practices for selecting, configuring and allocating VDI storage to get the strongest performance out of your environment.

Desktop administrators may love the benefits of VDI, but data center network managers might not be so ecstatic.
Virtual desktop infrastructure (VDI) adds a significant load to your network, and throughput could suffer. You want to make sure you have enough bandwidth to accommodate virtual desktop connections, while at the same time ensuring low latency.
Sound a little tricky? It sure is.
It's also challenging to deliver graphics-heavy applications over the network. You'll need acceleration technology to get the best performance from wide area networks (WANs). Overcome these challenges with the resources in this VDI network management guide.

With the variety of endpoints in corporate environments today, security is more important than ever. Plus, users are becoming increasingly independent, making it difficult for IT to manage passwords, application settings and network access.
Virtual desktop infrastructure (VDI) can make your desktops either more secure or less so. Storing data on VDI servers in the data center is more secure than storing it locally on the user's endpoint, and administrators have greater control over desktop and app distribution. At the same time, allowing users to access virtual desktops remotely puts your network at risk.
To deal with those extra vulnerabilities, you need solid virtual desktop security measures. Learn how to protect the network, implement single sign-on, secure backup files and more with this guide.

To keep virtual desktops in line, you need VDI performance monitoring tools.
Virtual desktop infrastructure (VDI) can run into any number of problems, from those related to network connectivity to application performance to user satisfaction. Luckily, monitoring your environment helps identify issues, alert admins, suggest solutions and even prevent VDI problems in the first place. Just remember, there are some different components to consider when monitoring virtual desktops as opposed to traditional PCs.
This VDI monitoring guide offers resources to help you gather performance data, set alerts and choose the best monitoring tools for your environment.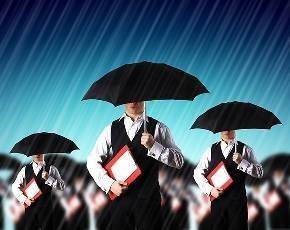 Just like traditional desktops, the time will probably come when you'll have to recover your virtual desktops.
Disaster recovery for virtual desktop infrastructure (VDI) requires many of the same measures you'd take for conventional PCs: backup methods and careful planning. In fact, VDI can make it even easier to recover data because information isn't stored on the end-user devices.
Still, there are some additional considerations for VDI disaster recovery. Do you have enough network bandwidth to deal with the recovery migration? Which applications do your users absolutely need access to post-disaster?
This guide covers virtual desktop recovery techniques, planning measures and tips for backing up your desktops.