An IT admin's first desktop virtualization project can be challenging, but all it takes is a little preparation. For starters, decide whether VDI is right for your organization, calculate the potential ROI and assess your goals.
Desktop virtualization projects come in many shapes and sizes. Good old virtual desktop infrastructure (VDI) might be up your alley, or it could be cloud-hosted desktops or client virtualization.
Of course, what everyone wants to know is: How much will this cost me? As part of your VDI planning, consider the initial and long-term costs, and learn how to design a low-cost desktop virtualization project. Plus, wrap your head around Microsoft's not-so-simple VDI licensing rules.
This VDI planning guide takes you from the assessment stage to cost calculation to the final steps of implementing your first desktop virtualization project.

Before you dive straight into the desktop virtualization pool, dip your toes in and make sure it's right for your organization.
Start with a VDI assessment. Virtual desktop infrastructure (VDI) doesn't make sense for all organizations, and your virtualization and management teams need to be up to the task. Even if everyone's ready to take the plunge, you still need to determine who will benefit from virtual desktops and figure out what resources and technology you'll need.
Your VDI assessment may indicate that you won't save money with a virtual desktop environment. The real benefits of implementing VDI technology will be simpler desktop management, less hardware and increased mobility and flexibility for end users.
Deciding whether to implement virtual desktops can be a challenge, but it will be smooth sailing if you know your goals and needs ahead of time. This VDI assessment guide can help you determine if virtual desktops are right for your organization.

Virtual desktop infrastructure can decrease hardware costs, increase end user productivity and mobility, and provide more flexibility for applications and operating systems. But to decide whether implementing virtual desktop infrastructure (VDI) will be worth the price tag, you need to determine the potential return on investment (ROI).
Numerous factors go into calculating VDI ROI, including the cost of virtualizing workloads, purchasing or repurposing hardware, adding storage or network resources, and training IT employees and end users. Implementing virtual desktops isn't necessarily a money-saving opportunity, but figuring out the possible ROI -- and when you might achieve it -- will help you plan your deployment.
This guide to calculating ROI from VDI provides resources on VDI costs, ways to deploy virtual desktops in the most cost-effective way for your organization and the important factors that go into ROI calculation.

Virtual desktop infrastructure hasn't taken the desktop world by storm because the infrastructure requirements make large-scale VDI projects more expensive to deploy than traditional PCs.
Desktop virtualization vendors are working to lower the cost of server-hosted virtual desktops, but there are ways to virtualize desktops today without incurring astronomical infrastructure and licensing costs.
This guide covers desktop virtualization technologies that provide flexibility and security at a much lower price tag. Learn about ways to cut costs when using server-hosted VDI products such as Citrix XenDesktop and VMware View.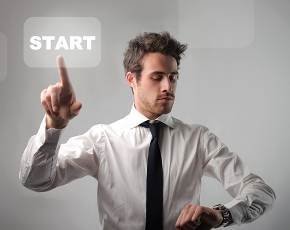 Once you've decided VDI is right for your organization, it's time to get a project plan under way.
As you begin a VDI pilot project, check out all the product options and consider costs, management style, deployment options and more. You need the right product to suit your needs. Most importantly, you need a VDI project plan that will benefit the end users.
Planning your first virtual desktop implementation can be overwhelming, and you'll probably hit a few snags, but you can learn from those who have gone before you. This VDI pilot project guide will help you navigate vendors and software options and ensure that you don't fall into any of the common pitfalls. See how other pilots have succeeded and why some have failed.