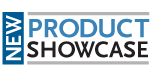 PowerTerm WebConnect RemoteView 5.6.1 manages access to virtual desktops, Windows Terminal Services and blade PCs under a single environment.
PowerTerm WebConnect RemoteView 5.6.1
saves critical data on secure, centrally managed servers to protect the privacy of sensitive corporate and customer information. The tool also has the ability to remotely support and monitor VDIs.
Additional PowerTerm WebConnect RemoteView 5.6.1 features include the following:
Platform flexibility supports multiple hypervisors, including VMware ESX and ESXi, Microsoft Hyper-V and Oracle VM.

Allows organizations to change or add hypervisors without disrupting operations.

Ability to create groups of VDIs to be managed together with virtual desktop pooling.

Included client for Mac OS X desktops, including Mac users within organizations' virtualization infrastructure

Supports Teradici PC-over-IP devices, giving users access to remote multimedia and graphic-intensive applications.
System requirements: Microsoft Windows Server 2000 SP4, Windows 2003 or Windows 2008, 150 MB disk space and 400 KB of RAM for each active session.
Pricing: $139 per concurrent user.
This was first published in March 2009