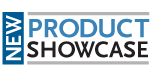 Citrix XenDesktop assembles virtual desktops on demand to centralize and deliver applications to users anywhere.
Citrix XenDesktop consolidates desktops and applications into single standardized images for individual users' needs -- giving users a personalized desktop each time they log on.
Additional Citrix XenDesktop features include the following:
Reduced patch and upgrade efforts from one image desktop management tool

 

Real-time desktop assembly personalize users' desktops and applications regardless of the access device.

 

High-definition user experience enables access a well-managed desktop from any device.
System requirements: Runs on Windows XP Embedded, Linux or ThinOS-based clients.
Pricing: XenDesktop Express is free, XenDesktop Express is $75, XenDesktop Advanced is $195, XenDesktop Enterprise is $295 and XenDesktop Platinum is $395.
This was first published in March 2009