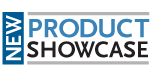 Citrix XenApp 5 is Windows application delivery system that manages and virtualizes all applications in the data center and delivers them to users as an on-demand service.

Citrix XenApp 5 uses Branch Repeater Support and delivers Windows applications to physical and virtual desktops on-demand for online and offline use. XenApp5 is run centrally from the data center or streamed to the user's device.
Additonal XenApp 5 capabilities include the following:
Active Application Monitoring and Alerting detects and prevents potential performance issues.

 

Preferential Load Balancing eliminates server silos -- reduces the amount of servers.

 

SmoothRoaming allows data to move with users as they change locations, networks or devices.
System requirements: Runs on the Microsoft Windows Server platform, compatible with Windows Server 2008, supports Windows Server 2003.
Pricing: Sold per concurrent user (CCU) as a yearly subscription. The Advance Edition of XenApp 5 is $350, the Enterprise Edition of XenApp 5 is $450 and the Platinum Edition of XenApp 5 is $600. Standalone pricing for client-side application streaming and virtualization is $60 per CCU.
This was first published in March 2009