Evaluate
Weigh the pros and cons of technologies, products and projects you are considering.
Evaluating VDI storage options
Before choosing storage for VDI, enterprise IT needs to evaluate what's best for their organization.
Introduction
Storage has a great effect on virtual desktop performance, so deciding what kind of storage system you want for VDI is a critical task.
From direct-attached to solid-state drives to shared storage, there are many ways to implement storage in a virtual desktop infrastructure (VDI). Plus, there are newer methods involving flash and hybrid appliances.
In this guide, find resources for evaluating the best storage option for your environment, improving performance, obstacles IT might face and the latest advancements in storage for VDI.
1

Decisions, decisions

-
Choosing storage for VDI
Choosing VDI storage isn't a quick job, and your ultimate decision can affect the cost of your implementation. Do you want direct-attached storage or shared storage? What about implementing solid-state drives (SSDs)? Or maybe you want to keep the array you had before virtualizing? IT should also take into account the storage network before deploying any kind of storage in a VDI environment.
2

Performance

-
Improving VDI storage performance
No one wants to wait for applications to launch, so strong virtual desktop performance is a must. SSDs and inline deduplication can help solve performance drag. Read how IT can get performance up to par, and how one organization kept up with high write IOPS requirements.

Download this free guide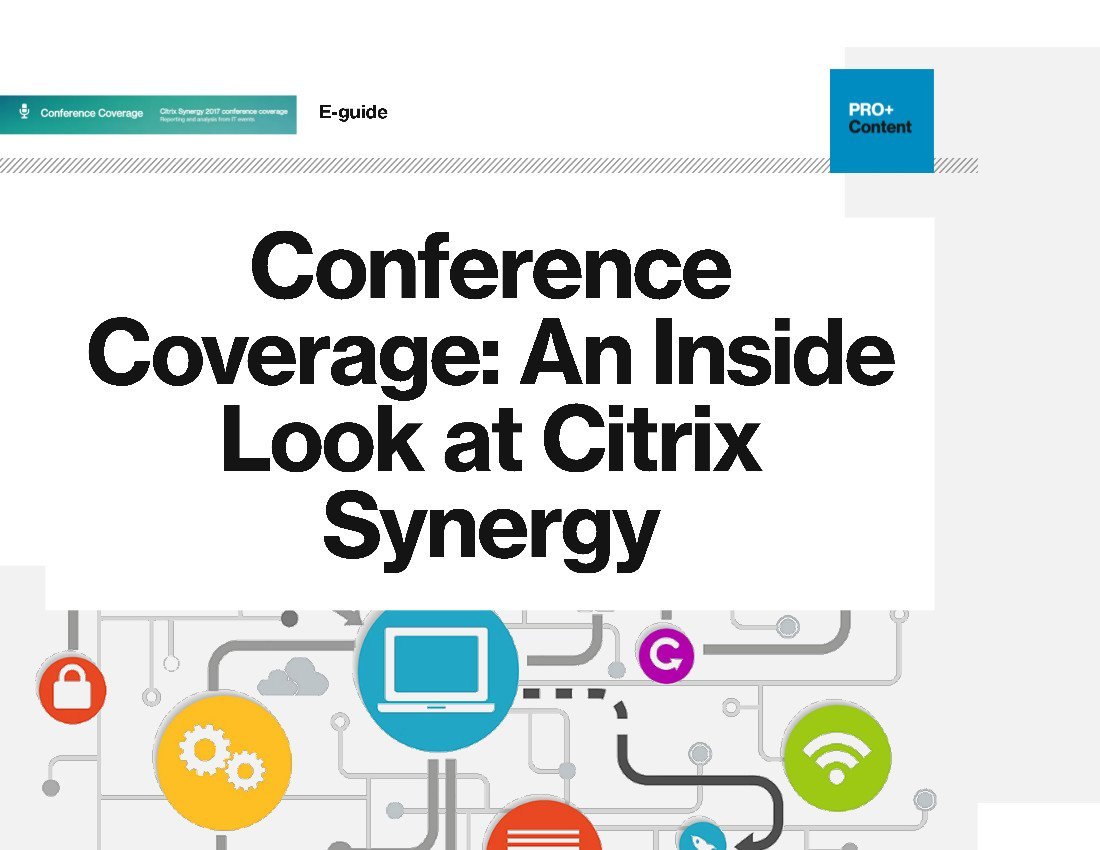 Conference Coverage: An Inside Look at Citrix Synergy
Now that Citrix systems has its feet under it again, Citrix Synergy 2017 was the perfect time for the company to show off what it's going to do next. The conference took place May 23rd-25th in Orlando, Fla. Tech Target covered all the news from the show with expert analysis, as well as details on the winner of the Best of Citrix Synergy 2017 Awards
By submitting your personal information, you agree that TechTarget and its partners may contact you regarding relevant content, products and special offers.
You also agree that your personal information may be transferred and processed in the United States, and that you have read and agree to the Terms of Use and the Privacy Policy.
3

What's new in storage

-
Latest advancements in storage for VDI
VDI is a technology that has room to expand, and storage vendors are getting on board. VMware introduced its Virtual SAN offering for VDI, while multiple hybrid storage options have popped up to aid VDI environments. Go beyond the SAN and learn how server-based storage is evolving.