News
Stay informed about the latest enterprise technology news and product updates.
Citrix Synergy 2014 conference coverage
News and analysis from the Citrix Synergy conference, May 6-8 in Anaheim, Calif.
Introduction
The Citrix Synergy conference isn't just about desktop and application delivery anymore.
At Citrix Synergy 2014 in Anaheim, Calif., IT professionals will gather to learn about enterprise mobility, cloud computing and networking, in addition to those traditional core topics. They'll also hope to hear from Citrix about new products and features; at last year's show, for example, the company unveiled XenMobile and made major changes to XenApp and XenDesktop.
Citrix Synergy 2014 takes place May 6-8, and we'll bring you the latest news and analysis from the show floor. Until then, get ready for the conference by catching up on the latest Citrix technology.
1

Newest Citrix updates

-
From the conference floor
Read up on the news straight from Citrix Synergy 2014.
2

Beyond the news

-
Expert analysis and advice
Check out some of our latest tips and columns about the technologies that will be in the spotlight at the Citrix Synergy conference.

Download this free guide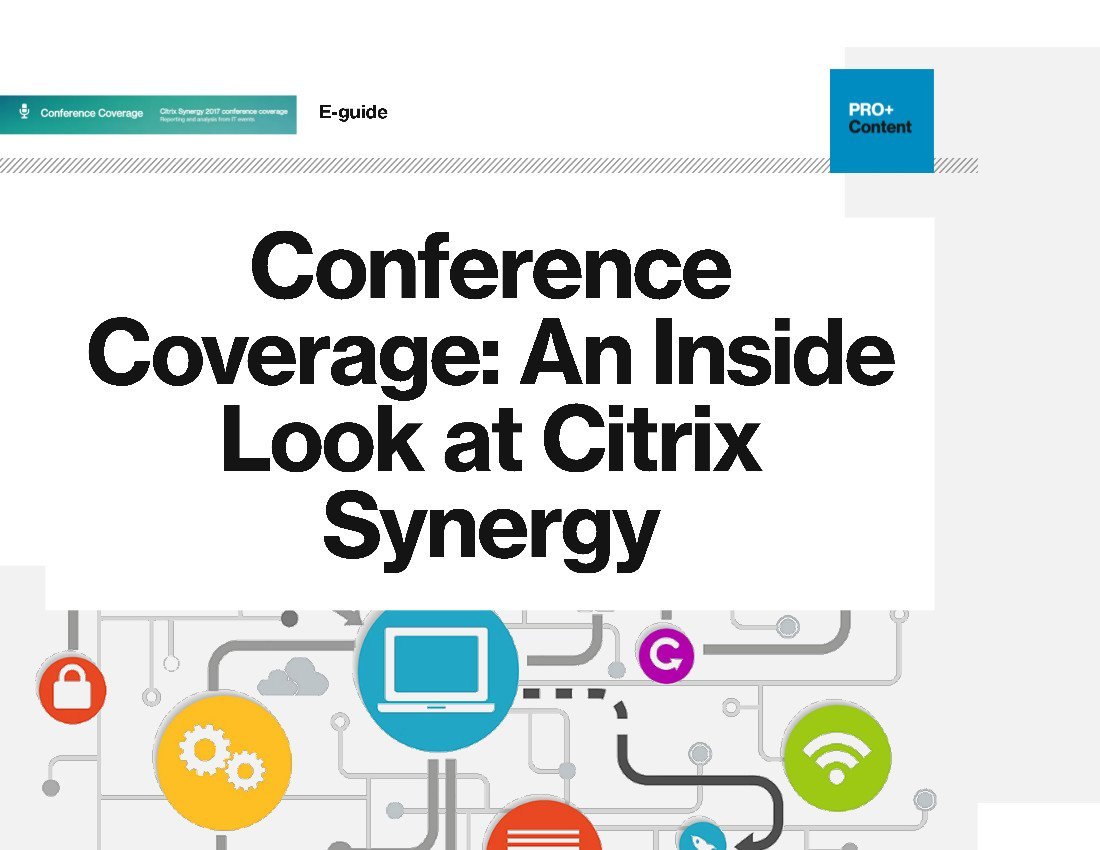 Conference Coverage: An Inside Look at Citrix Synergy
Now that Citrix systems has its feet under it again, Citrix Synergy 2017 was the perfect time for the company to show off what it's going to do next. The conference took place May 23rd-25th in Orlando, Fla. Tech Target covered all the news from the show with expert analysis, as well as details on the winner of the Best of Citrix Synergy 2017 Awards
By submitting your personal information, you agree that TechTarget and its partners may contact you regarding relevant content, products and special offers.
You also agree that your personal information may be transferred and processed in the United States, and that you have read and agree to the Terms of Use and the Privacy Policy.
3

Top terms

-
Hot topics at Citrix Synergy 2014
Check out definitions of some of the most common terms you'll hear at the Citrix Synergy conference.