Citrix HDX technology is a set of capabilities that work together to deliver a high-definition user experience of virtual desktops and applications to any device over any network from the data center.

Download this free guide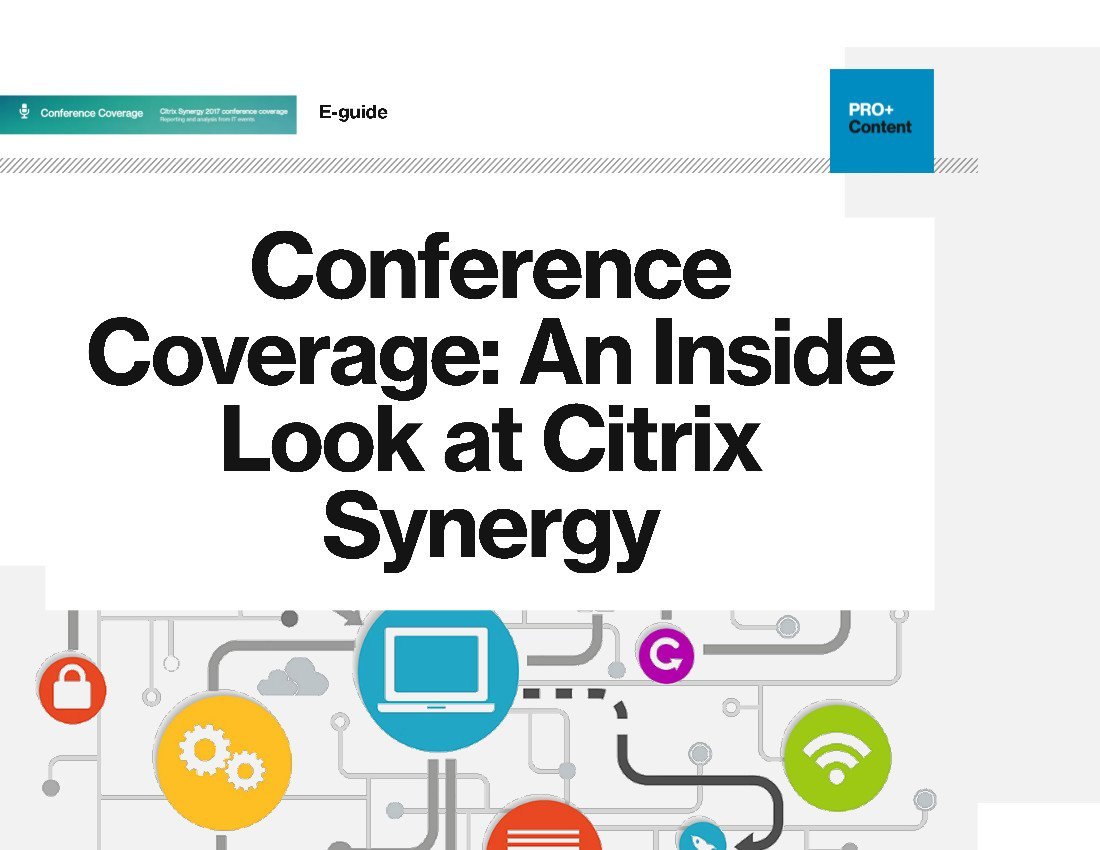 Conference Coverage: An Inside Look at Citrix Synergy
Now that Citrix systems has its feet under it again, Citrix Synergy 2017 was the perfect time for the company to show off what it's going to do next. The conference took place May 23rd-25th in Orlando, Fla. Tech Target covered all the news from the show with expert analysis, as well as details on the winner of the Best of Citrix Synergy 2017 Awards
By submitting your personal information, you agree that TechTarget and its partners may contact you regarding relevant content, products and special offers.
You also agree that your personal information may be transferred and processed in the United States, and that you have read and agree to the Terms of Use and the Privacy Policy.
The goal of Citrix HDX technology is to ensure that XenDesktop and XenApp users receive a high definition desktop virtualization user experience similar to that achieved with traditional desktop computers.
Citrix HDX technology is often compared to the other major remote display protocols, Microsoft's Remote FX (RFX) and VMware's PC over IP (PCoIP). PCoIP uses the User Datagram Protocol (UDP) to provide remote desktop users with video, sound, and peripheral support while RFX uses a combination of Transmission Control Protocol (TCP) and UDP (or it can use either/or if need be). HDX is based on TCP, but the latest versions can also use UDP for some things where it makes sense.
Citrix HDX technology includes the Citrix Independent Computing Architecture (ICA) protocol along with additional functionalities that make desktop virtualization both scalable and practical, even over low bandwidth and high latency WAN connections. Citrix HDX technology was first introduced with XenDesktop 3.0 in February 2009, and new capabilities are added each year.
Continue Reading About HDX
PRO+
Content
Find more PRO+ content and other member only offers, here.