Definition
Citrix FlexCast
Citrix FlexCast is a delivery technology that allows an IT administrator to personalize virtual desktops to meet the performance, security and flexibility requirements of end users. Currently, there are five different FlexCast models available.

Download this free guide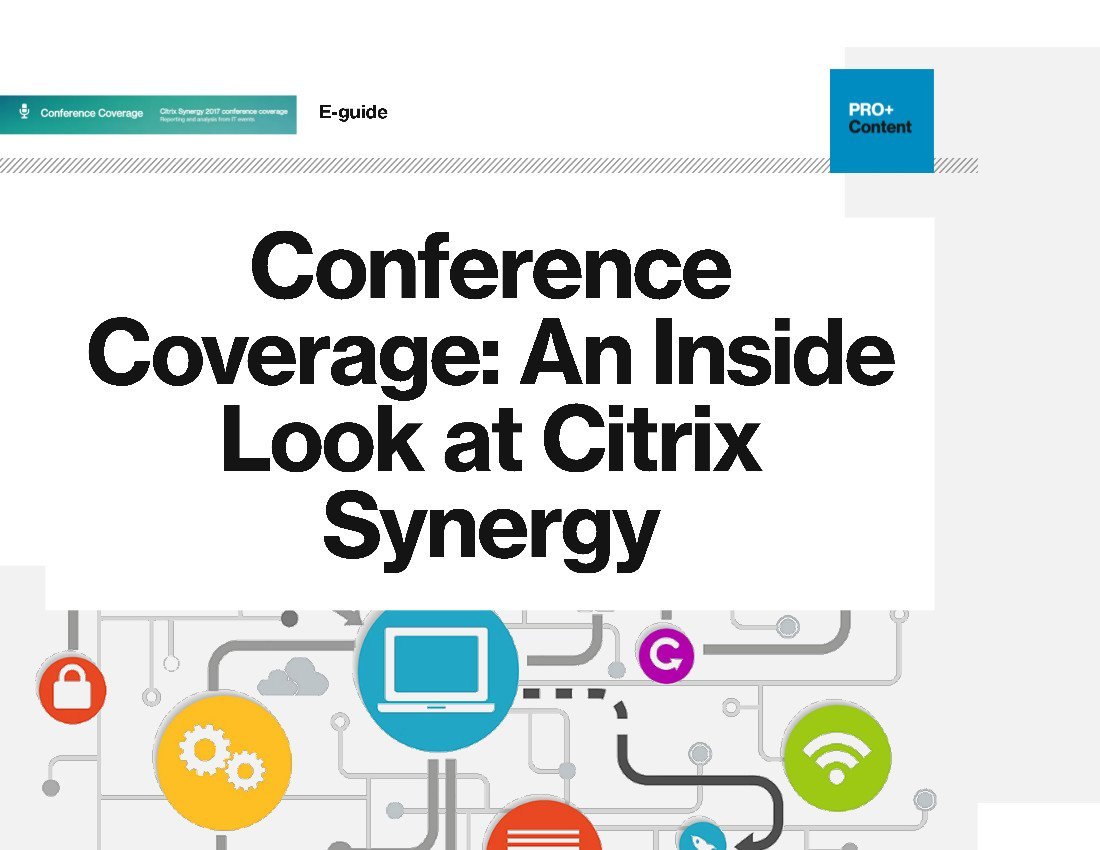 Conference Coverage: An Inside Look at Citrix Synergy
Now that Citrix systems has its feet under it again, Citrix Synergy 2017 was the perfect time for the company to show off what it's going to do next. The conference took place May 23rd-25th in Orlando, Fla. Tech Target covered all the news from the show with expert analysis, as well as details on the winner of the Best of Citrix Synergy 2017 Awards
By submitting your personal information, you agree that TechTarget and its partners may contact you regarding relevant content, products and special offers.
You also agree that your personal information may be transferred and processed in the United States, and that you have read and agree to the Terms of Use and the Privacy Policy.
Hosted Shared - hosts multiple user desktops on a single server-based operating system.
Hosted VDI - provides each user with their own individual desktop operating systems.
Streamed VHD - allows Windows 7, Vista, or XP desktops to be run locally on an end user's desktop computer. Desktops are based on a single golden image and provisioned using Provisioning Services.
Local VM – allows Windows 8, Windows 7, Vista, or XP desktops to run locally within a hypervisor on the end user's laptop. The virtual desktop image in its entirety is delivered to the hypervisor to allow for offline connectivity.
On-Demand Apps - delivers Windows applications from the data center. Allows software applications to be delivered online or offline. Does not provide end users with a virtual desktop.
Dig Deeper on Virtual desktop tools and technology
PRO+
Content
Find more PRO+ content and other member only offers, here.