Meet the Editors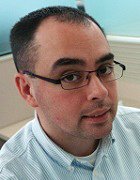 Colin SteeleEditorial Directorcsteele@techtarget.com
Colin is editorial director of TechTarget's End-User Computing Media Group, overseeing SearchConsumerization.com, SearchEnterpriseDesktop.com, SearchVirtualDesktop.com and the Technology Guide family of sites. Before joining TechTarget as a news writer in 2007, he was a reporter for The Eagle-Tribune in North Andover, Mass. Colin has previously written for the Gloucester Daily Times, Tri-Town Transcript and The Daily Orange at Syracuse University, where he received his bachelor's degree in newspaper journalism in 2002.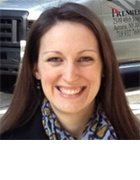 Alyssa WoodManaging Editorawood@techtarget.com
Alyssa Wood is the managing editor for TechTarget's Modern Mobility e-zine and End-User Computing Group. Previously at TechTarget, she was the site editor for SearchConsumerization.com and SearchVirtualDesktop.com. Alyssa graduated from George Washington University in 2010 with a B.A. in English and creative writing.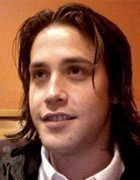 Carl SetterlundAssociate Site Editorcsetterlund@techtarget.com
Carl Setterlund is the associate site editor for SearchVirtualDesktop, where he writes and edits content focused on virtualization. He was previously the associate site editor for SearchMobileComputing. Before joining TechTarget in 2014, he worked for eight years as a sports writer at the Worcester Telegram & Gazette. He has also been published in The Boston Globe, Boston Magazine, Boston.com and Soccer By Ives. Carl has covered the New England Revolution of Major League Soccer since 2008, including his first MLS Cup in 2014. Carl graduated from Emerson College with a B.A. in journalism in 2014.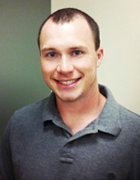 Eddie LockhartAssistant Site Editorelockhart@techtarget.com
Eddie Lockhart is the Assistant Site Editor for TechTarget's End-User Computing Group. Previously at TechTarget, Eddie worked in online marketing as a Program Performance Associate. A graduate of Boston College, he has also been a contributor for the Cape Cod Times and written for The Great Northeast Athletic Conference, the Boston College Athletics Department and the Bourne Braves of the Cape Cod Baseball League.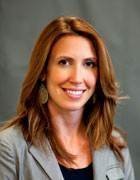 Bridget BotelhoSenior News Directorbbotelho@techtarget.com
Bridget Botelho has worked as a reporter for TechTarget since joining the company in 2007, covering a variety of data center technologies including server hardware, operating systems and desktop virtualization. Prior to joining TechTarget she worked as a reporter for both daily and weekly newspapers. She graduted from Northeastern University's School of Journalism in 2002.